Calling Saltaire Residents!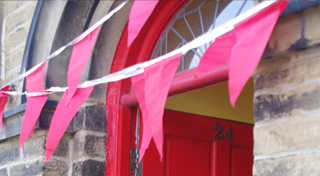 Help us fill the village with Art!
Saltaire Arts Trail, 5 – 7 May 2018
Following the Artist selection for the 2018 Saltaire Arts Trail, we are looking for Saltaire residents to participate as host 'galleries' and to show the chosen work in their homes on the Open Houses Trail.
Open Houses will be open to the public for the three-day event over the May Day Bank Holiday weekend (Sat 5 – Mon 7 May). The artists will install and invigilate their 'gallery' in collaboration with you and with the full support of the Saltaire Inspired event team.
This is a unique opportunity for you to fill your home with high-quality contemporary artwork and handcrafted pieces, to support UK artists and makers and to be part of a relaxed, fun and friendly event, that brings some of the country's best contemporary art to Saltaire's unique spaces.
Interested? Contact: [email protected]