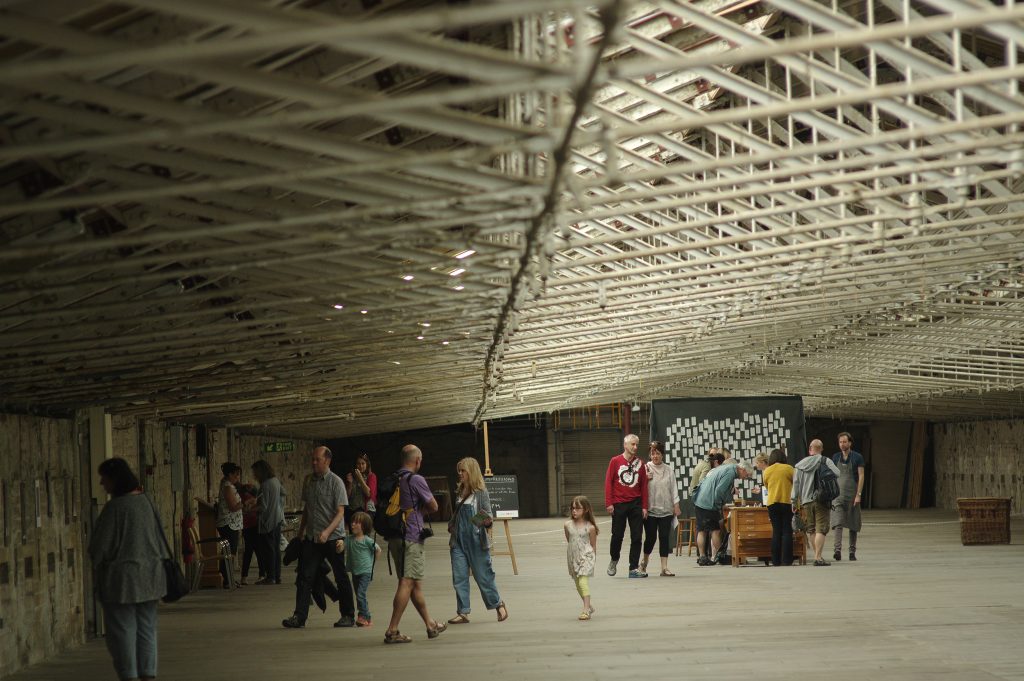 Events
We deliver three annual arts events in the World Heritage village of Saltaire, and work towards our vision to help Saltaire become internationally recognised centre for the visual arts.
We create art and community events in the unique spaces of Saltaire and present exciting and challenging contemporary visual art in accessible settings, inspiring people of all ages and backgrounds to take part.
Using public buildings and private homes as venues in order to encourage and reach out to new audiences and communities, and to attract artists to exhibit and respond. We also provide creative learning experiences by offering free workshops and drop-in sessions on anything from film animation to den-building.