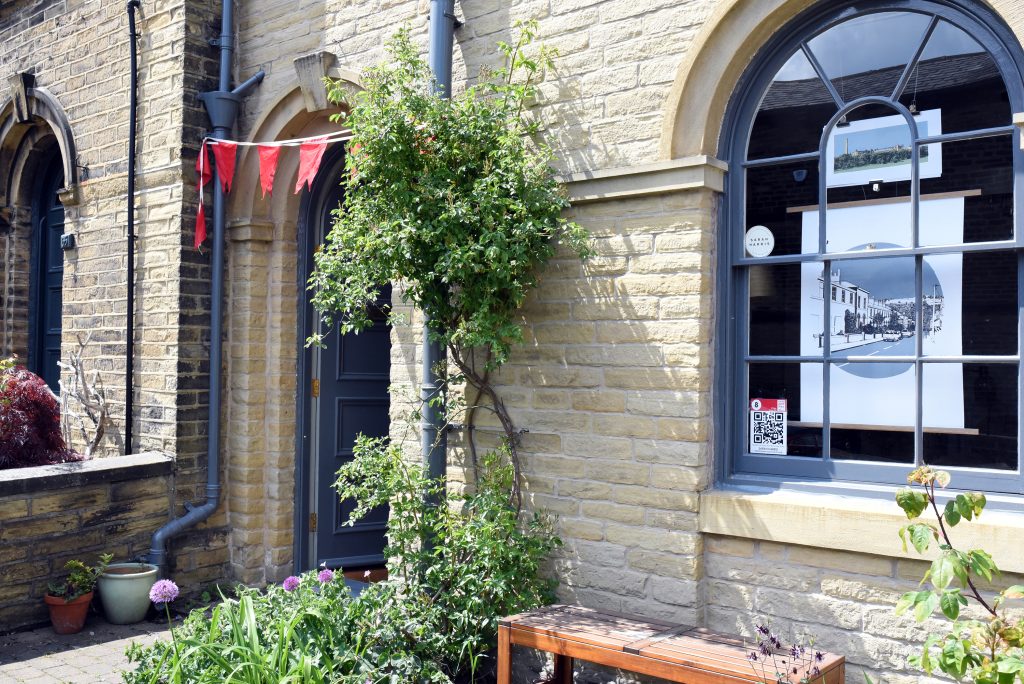 Saltaire Arts Trail 2022
Following on from the success of the Window Gallery Trail in 2021 and the popular Open Houses, the 2022 Open Village hosted high-quality contemporary artwork in the unique spaces of Saltaire, in homes, businesses, creative spaces and windows. These locations included two of the area's newest creative spaces; Wharf St Studios and Salts Works, home of the People Powered Press.
The Saltaire Makers Fair returned to Victoria Hall, with over 65 exhibitors showcasing fresh, contemporary art, craft and design. Highlights of the exhibition programme included My Crazy Family Golf, a participative project made by Lisa Watts and her father, Gordon Watts (referred to as 'Dad') in the roof space at Salts Mill, and a Student Showcase, showing work by a selected group of emerging artistscurrently studying at Bradford School of Art. Further exhibitions throughout the village showcased more local talent, and free artist-led workshops gave people of all ages the chance to get creative and learn new skills.