Nettleton Pottery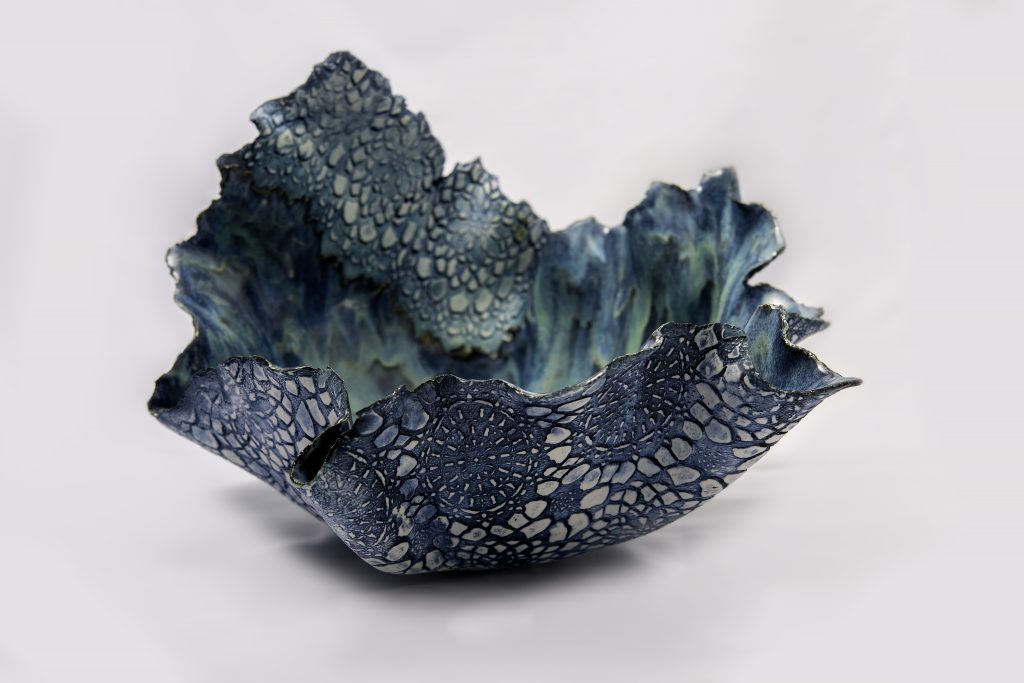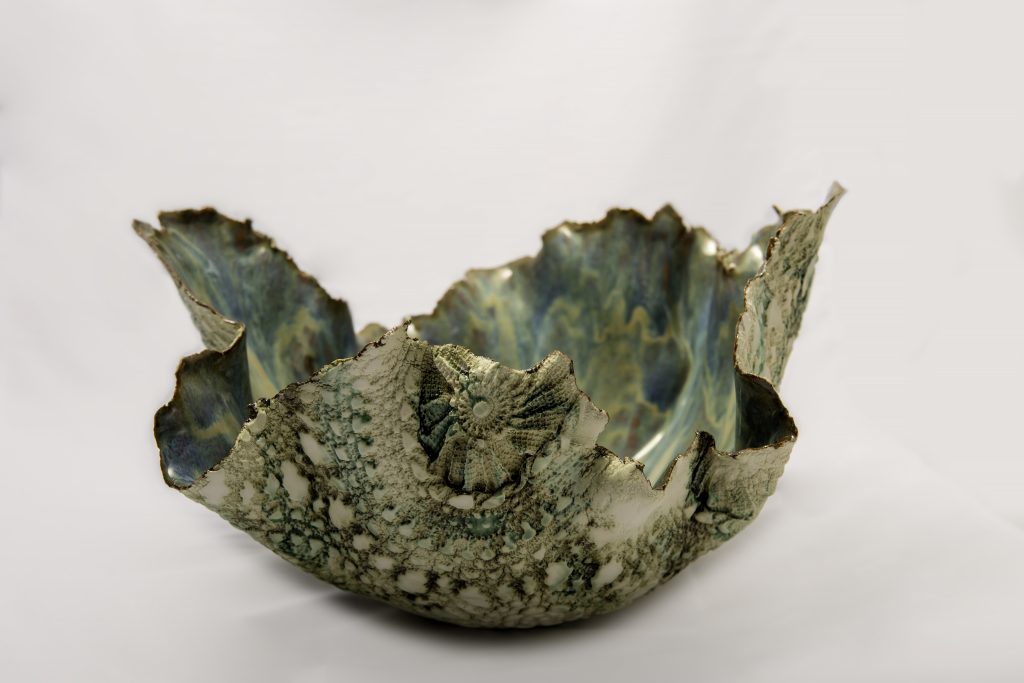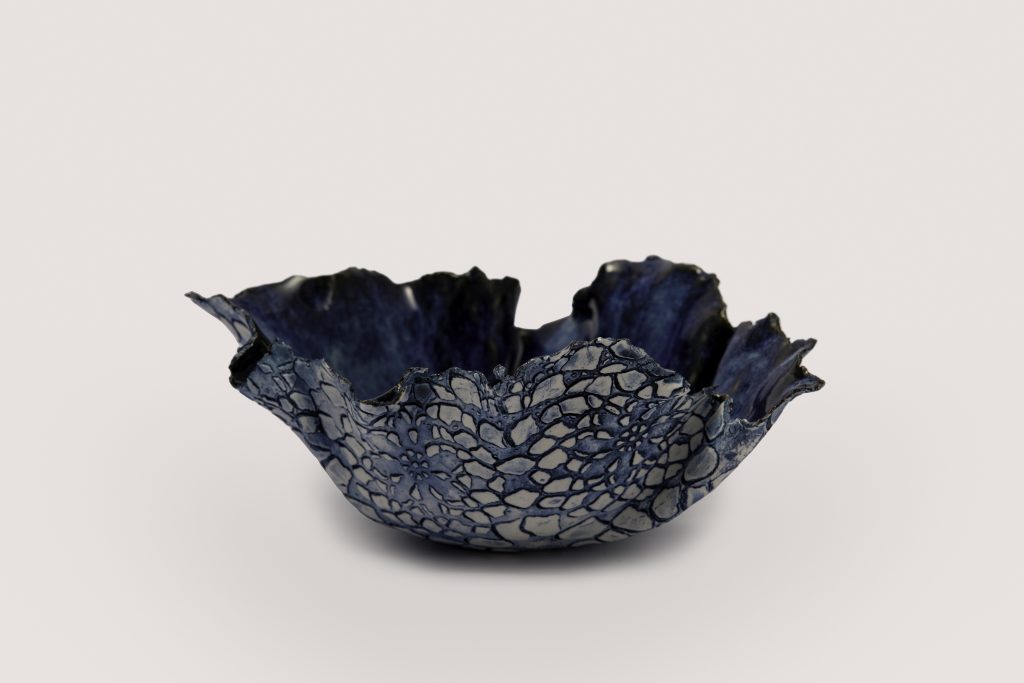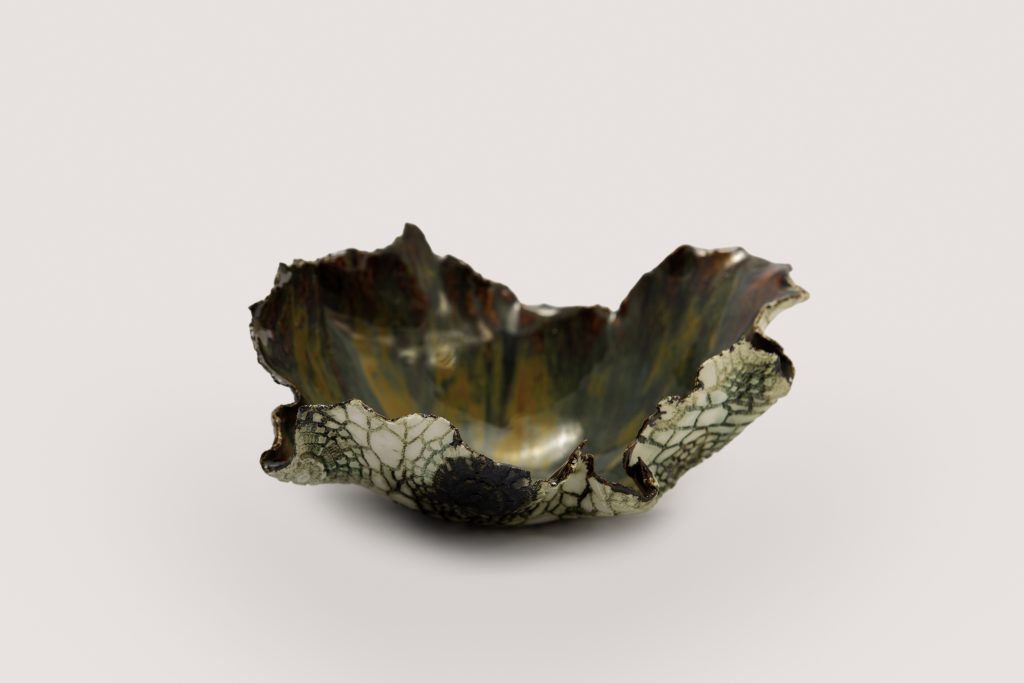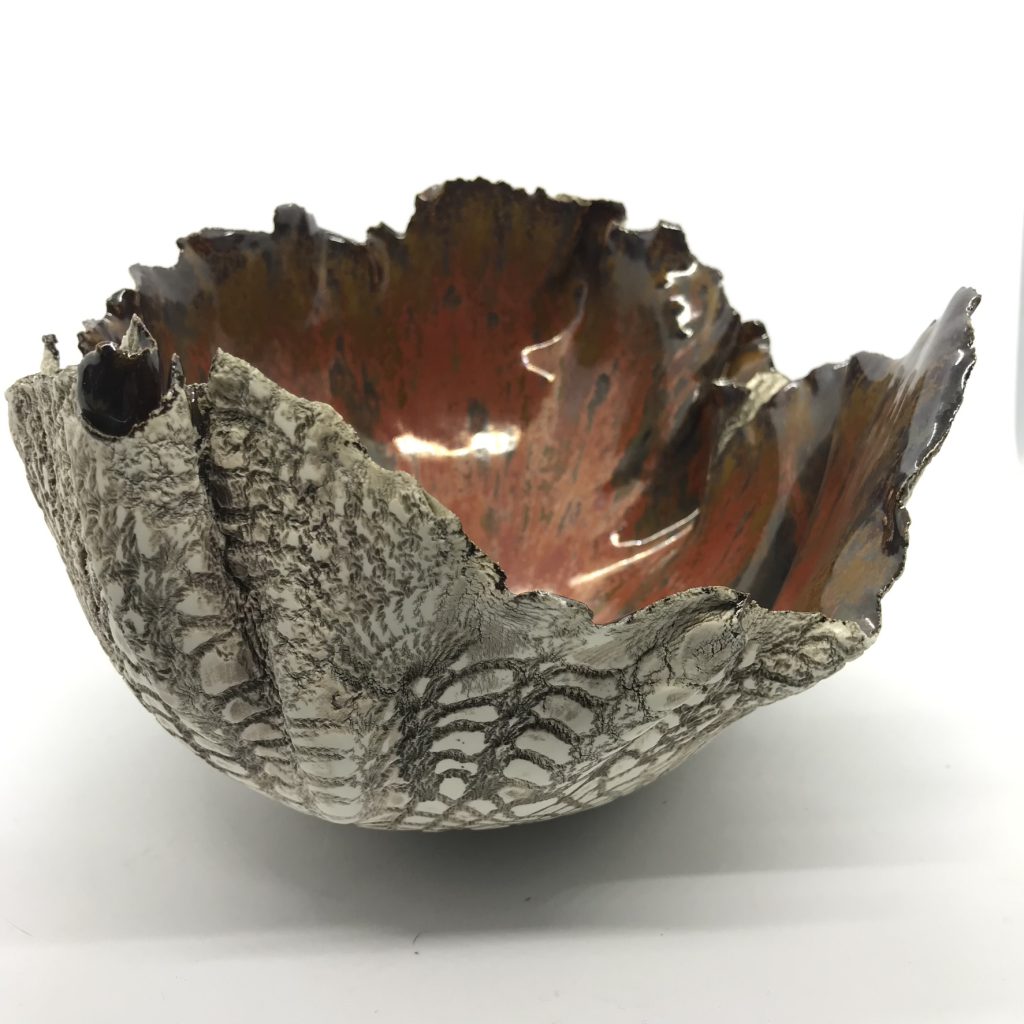 Laura's work is heavily steeped in family history, intertwined with my childhood ramblings amongst rock pools and more rugged countryside walks.
Her lace series reflect rock pools and the shells she collected as a child. Using preciously saved, family craftwork made by three generations of creative women, she impresses patterns and create tactile surfaces. The juxtaposition of the encrusted outer layer, contrasted by the smooth and glossy glazed interiors, reflect varying skies and weather conditions.
Landscape forms are reminiscent of childhood walks amongst stratified rocks and limestone hillside, emphasised by applying and removing oxides and glazes in differing amounts.