Saltaire Inspires Swedish Living Advent Calendar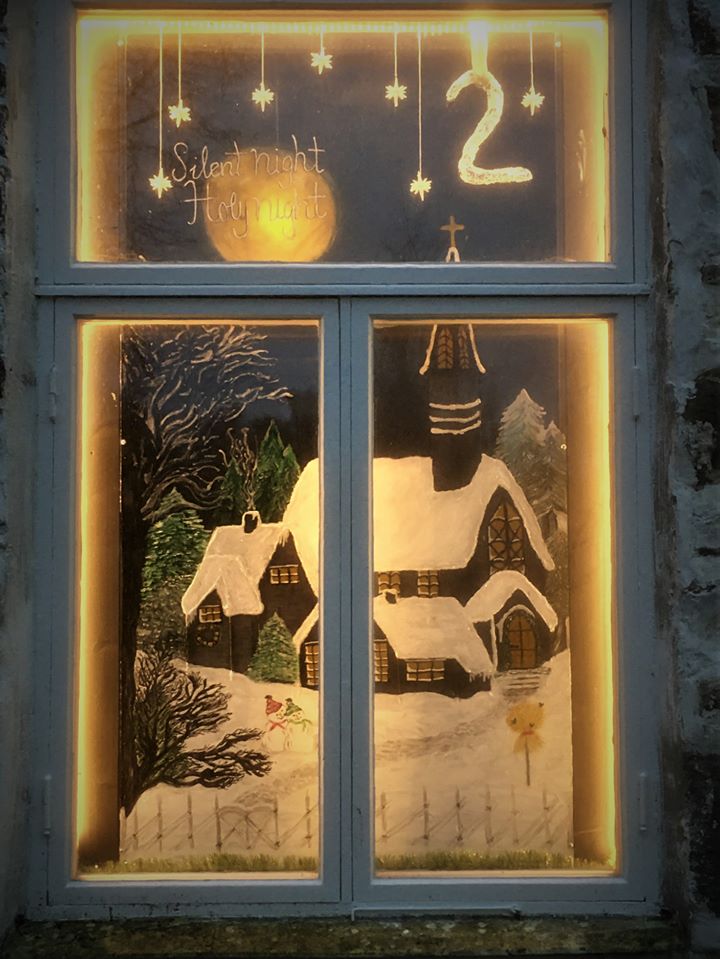 The Saltaire Living Advent Calendar – which is running throughout December – will reveal a special window created in Sweden on December 16th, after extending an invite to the team at Rydals Museum (formerly a Mill) in Sweden to take part in the event, as part of an ongoing cultural exchange.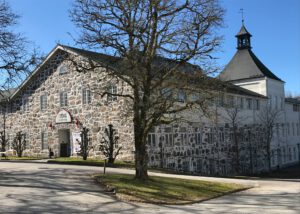 In September, members of the Living Advent Calendar visited Sweden to meet staff at Rydals, to help them set up their own Living Advent Calendar event in their Mill, which was built by Sven Erikson in 1853 – the same year that Sir Titus Salt built Salts Mill in Saltaire. Now the mill houses a public museum, a conference centre, boutique shops and several private businesses. The museum mainly focuses on the heritage of textile industry but also exhibits a variety of art, design and textiles, and this year will open 24 windows during advent, in its first Living Advent Calendar.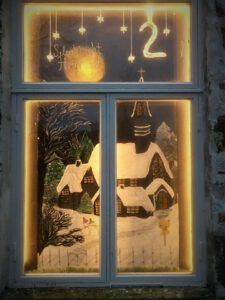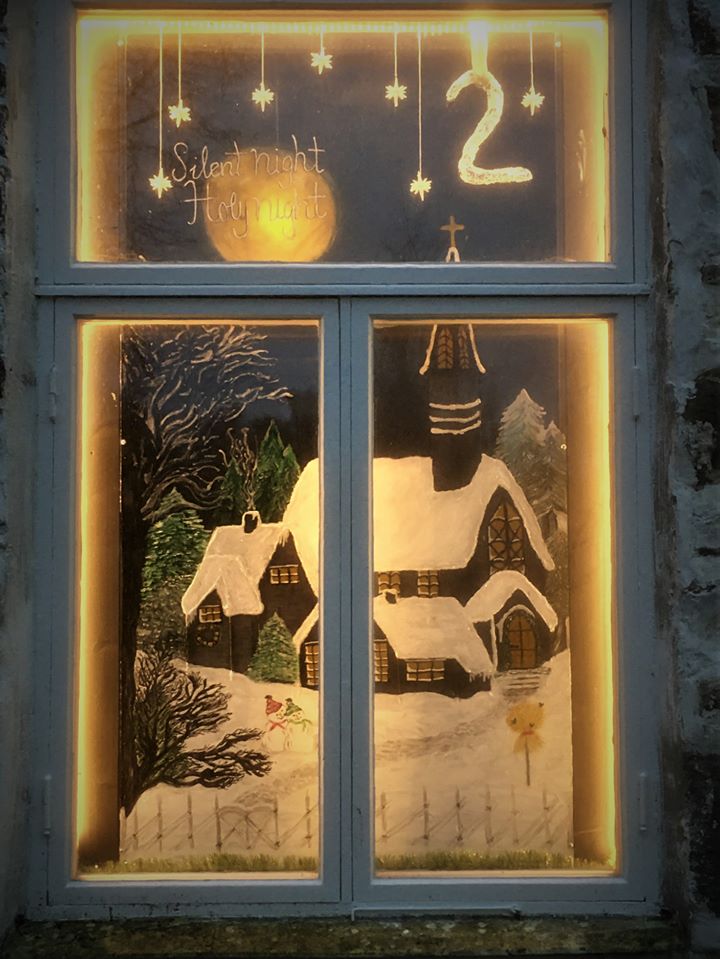 During the visit, a meeting with the leader of the Mark Council inspired an additional 7 windows being created in their Town Hall – several miles from the Mill – by opposing political parties, sparking some festive rivalry!
The Saltaire Living Advent Calendar has been running since 2006, and is thought to be the longest running event of its kind in the UK, inspiring many similar events in recent years, undoubtedly helped by its popularity on social media Organisers are regularly contacted by people from across the UK and beyond asking for advice and tips on how to set up their own event, including this year the 9 Elms Arts Ministry in London, whose Advent Calendar of Art starts at Battersea Power Station. Saltaire residents have also been known to take the idea with them when relocating to new areas, and in 2016, BBC Radio 2's Chris Evans even chatted with the organisers on his breakfast show to find out more!
The Living Advent Calendar Windows are illuminated from 4pm – 10.30pm each evening, until the 1st of January. A leaflet with a map showing the locations of the windows is available from shops in Saltaire or can be downloaded here. For those unable to visit the village, window designs are revealed each evening on Facebook, Twitter and Instagram.