Get Crafty to Create Red Creatures!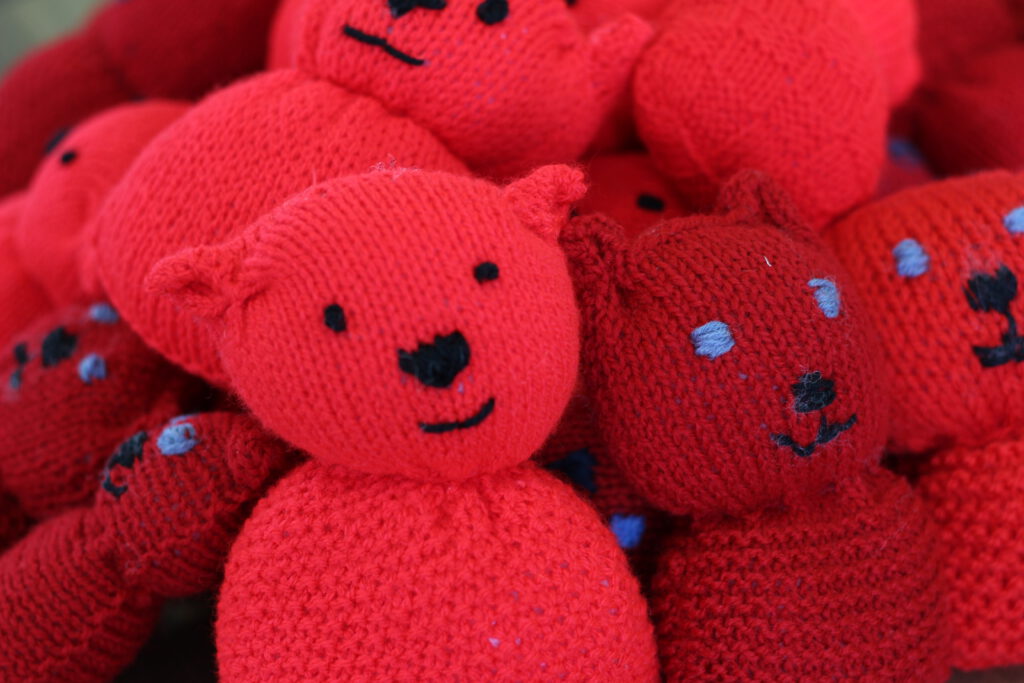 We are looking for volunteers to help us yarn bomb the Saltaire Arts Trail again this year with knitted or crocheted Red Creatures.
The Red Creatures are left in various locations in Saltaire over the Arts Trail weekend (25 – 27 May), in and amongst the events and activities. Whoever finds them may keep them! Creatures can be knitted, crocheted or sewn and we provide a simple downloadable pattern/instructions to help you.
> Download full details and pattern/instructions (pdf)
We need the creatures to arrive by Friday 17 May please. Email Heather Savage ([email protected]) when you have them ready, or drop them off at Shipley College reception on Victoria Road, Saltaire, marked for the attention of Heather Savage.