Send us a Postcard! 2019 Postcard Exhibition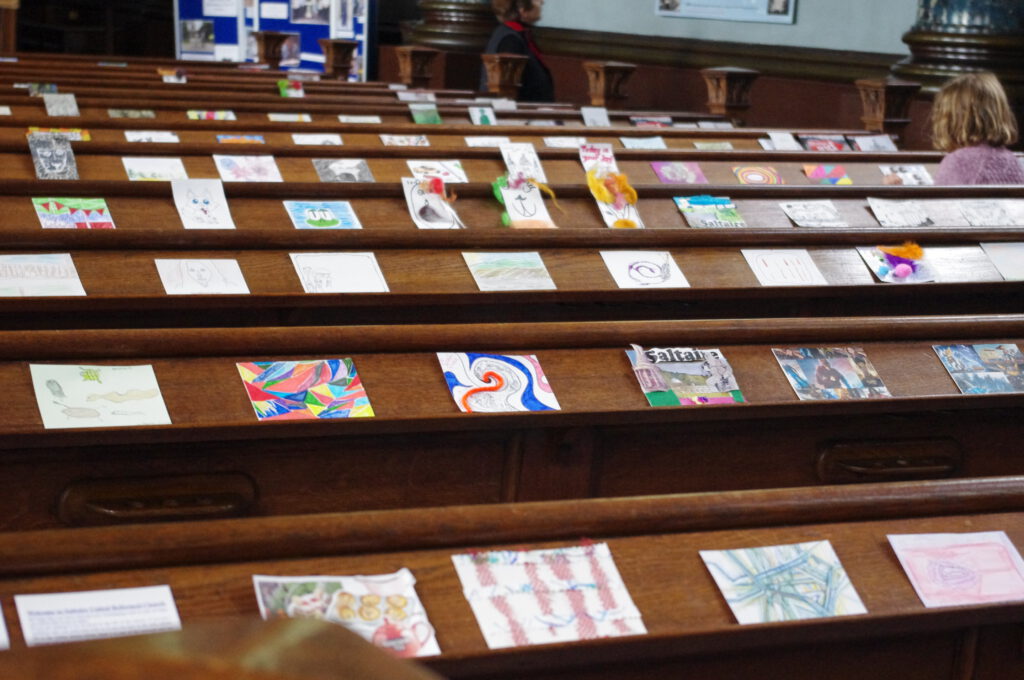 Now in its fourth year, the Saltaire Arts Trail Postcard Exhibition offers everyone, whatever their age, experience or level of skill, the chance to exhibit in Saltaire's iconic United Reformed Church in aid of a worthy local cause.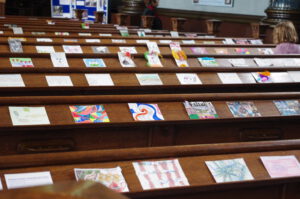 Postcards are sold at £5 each, and all proceeds go to The Cellar Trust, a Shipley-based charity which specialises in helping people recover from mental illness. Last year we raised over £400 and we hope to top that in 2019.
To be part of this, just send us a postcard! The size of your work must be 6×4" but there are no other rules; you have complete freedom to create whatever you like. You can use any medium, Painting, drawing, collage, digital, photography, textiles… all are welcome.
Send your mini artworks to:
Saltaire Arts Trail Postcard Exhibition
℅ Richard Holling
Shipley College
Victoria Rd
Shipley  BD18 3LQ
CLOSING DATE: Friday 17 May
We would like to let you know when your card is sold and/or return it to you if you wish, so please write your full name and preferred method of contact (email/phone etc) on the back of your card and do send it in an envelope so that it is protected from any damage.
We look forward to seeing your creations soon!