Hilary Holmes Glass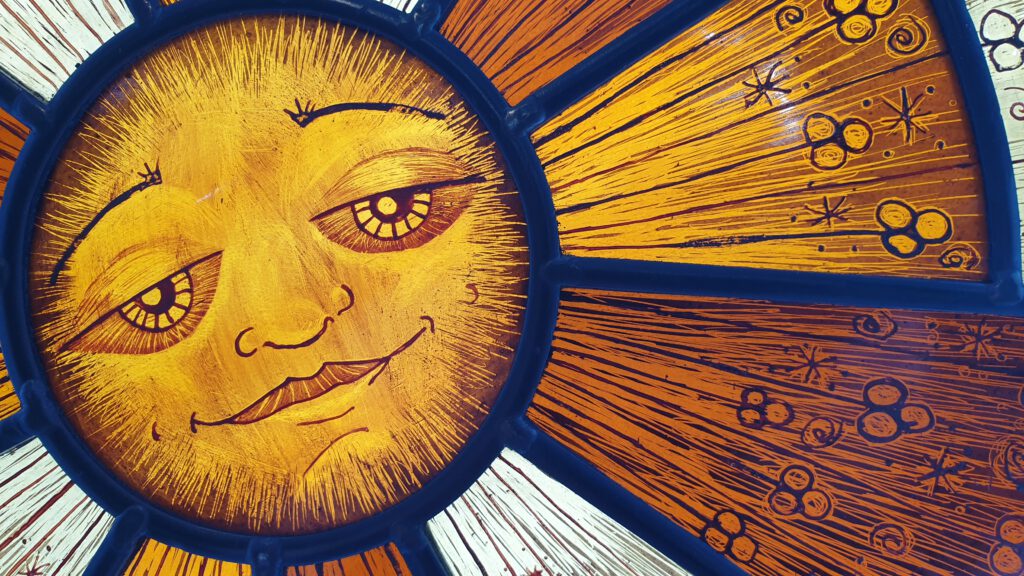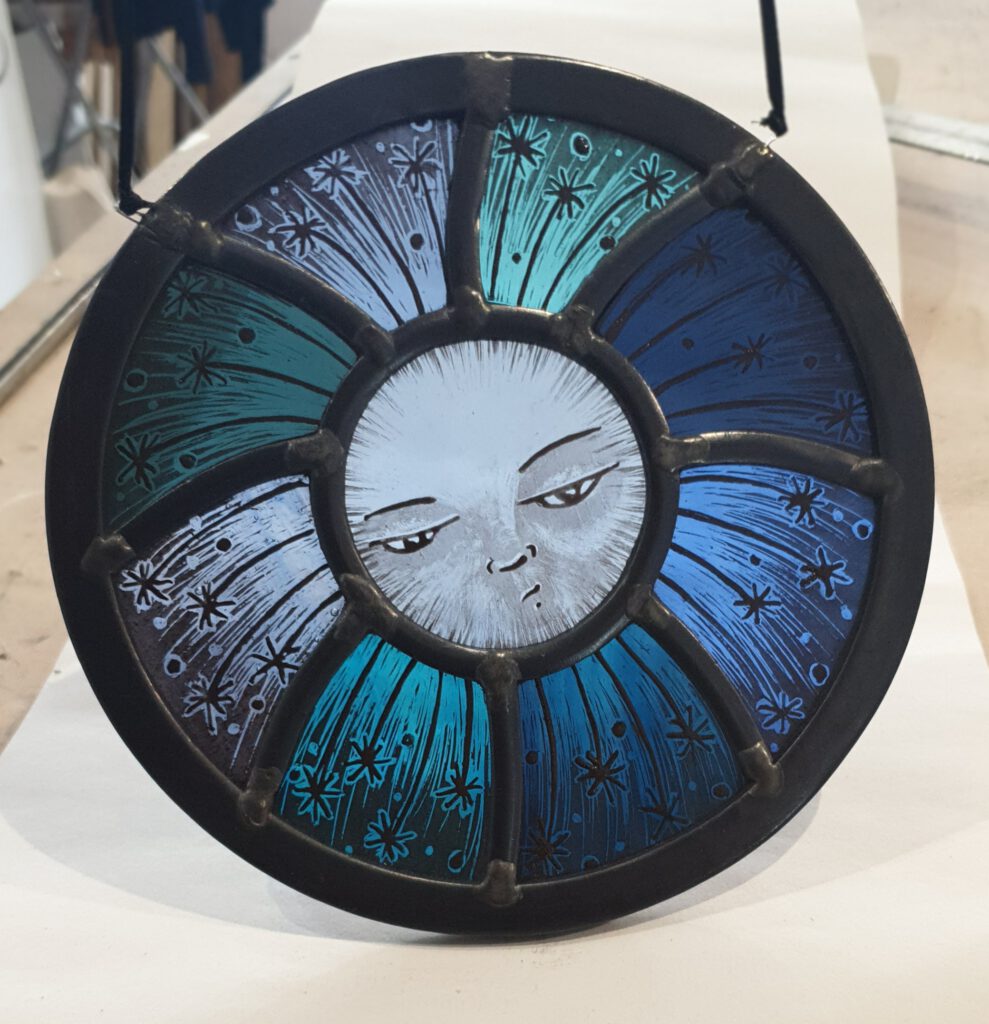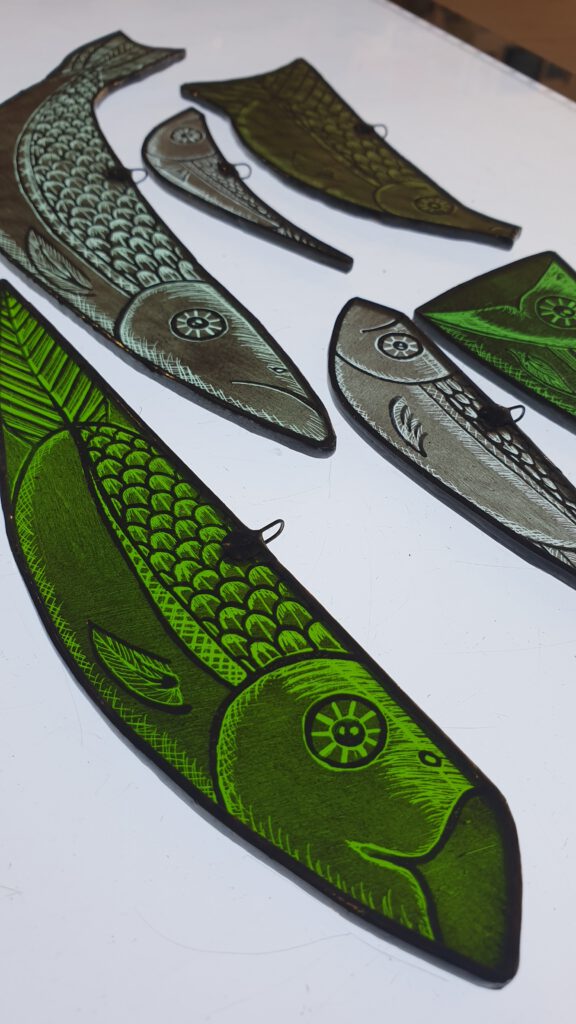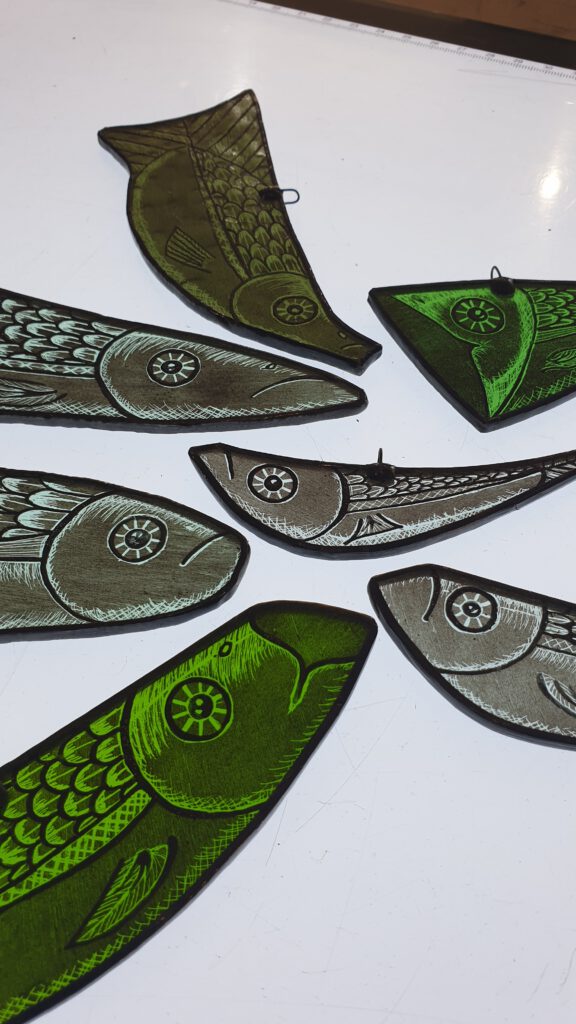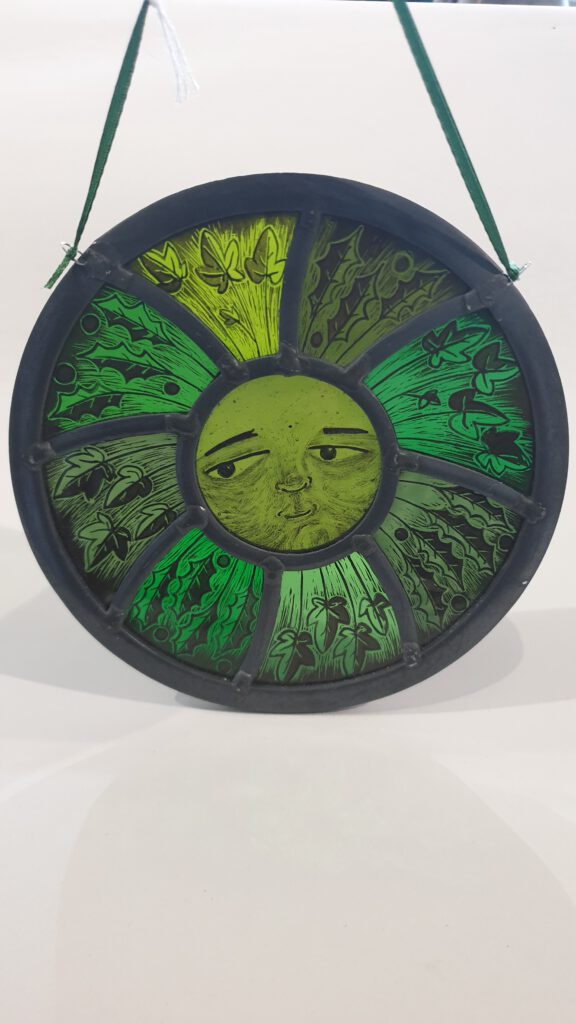 Hilary Holmes´s glass work has a contemporary feel and is inspired by flora and fauna, and the natural environment.
Her celestial bodies theme has been inspiration to make roundels of smaller sun and moons, as well as green men and "sweetheart" men.
Fish also feature a lot in her work. Her copper foiled fish are a result of all the small scraps of glass left over from larger projects. Each one is a one off original created to fit the shape of the piece of "scrap" glass.