Jade Fieldhouse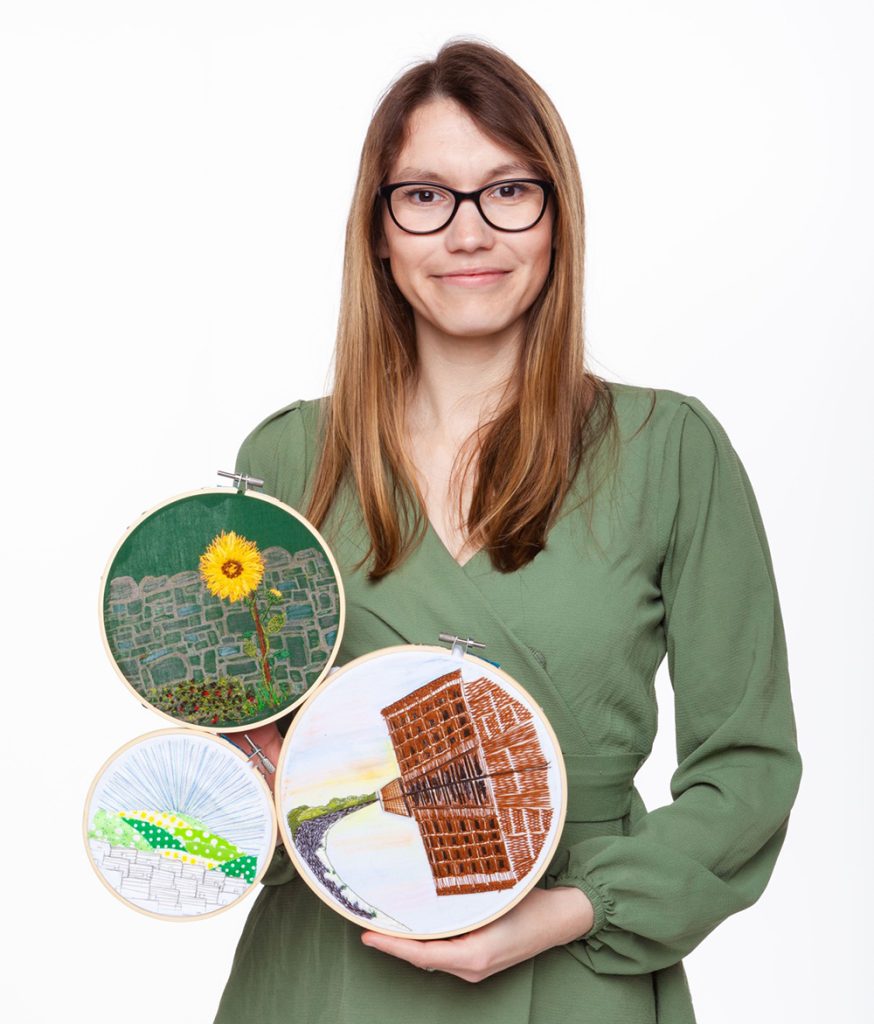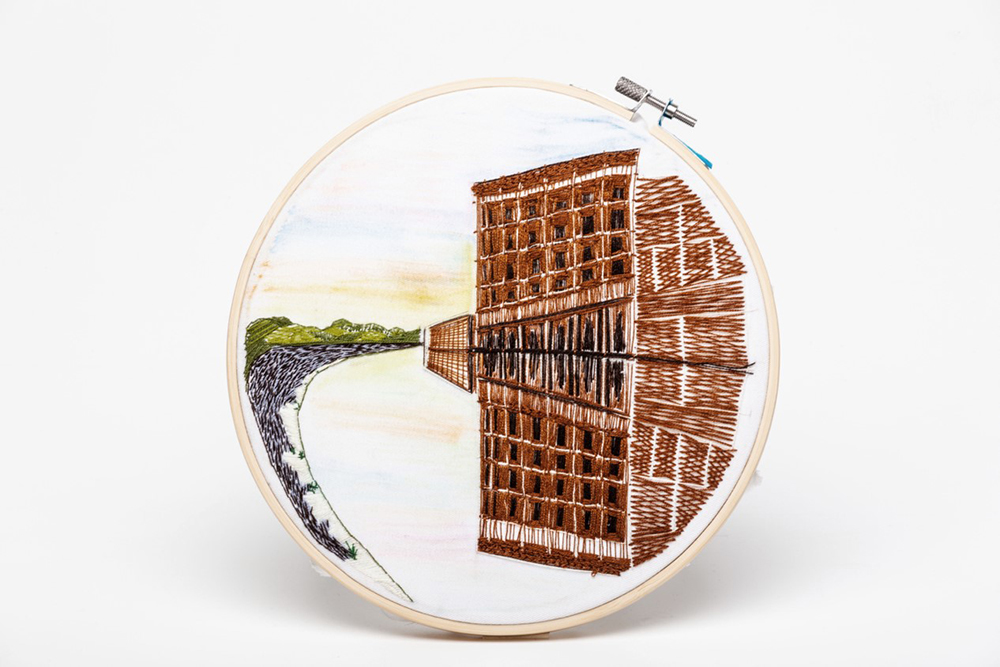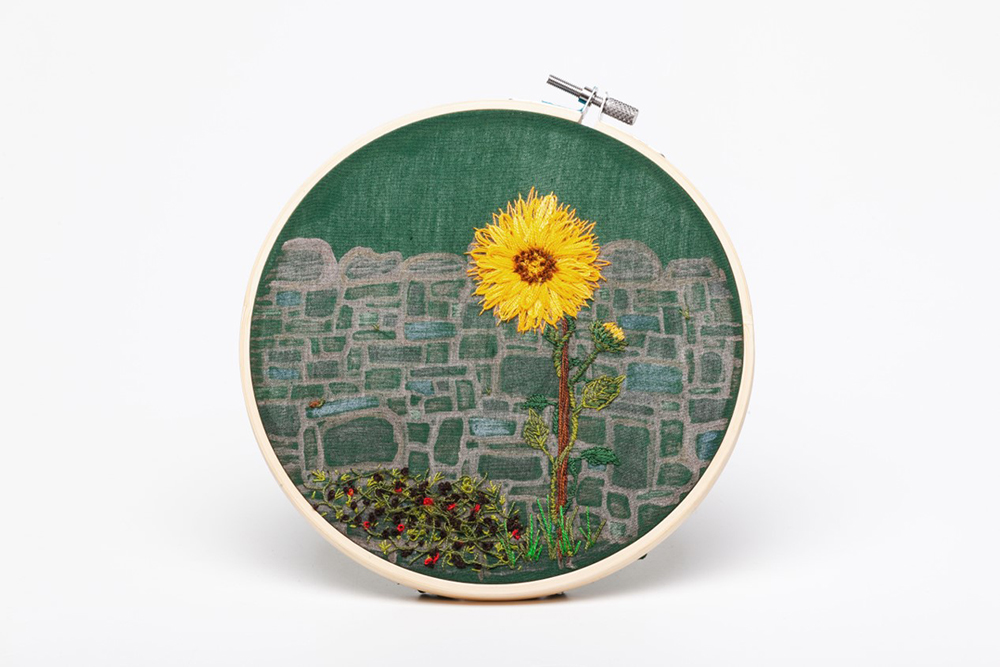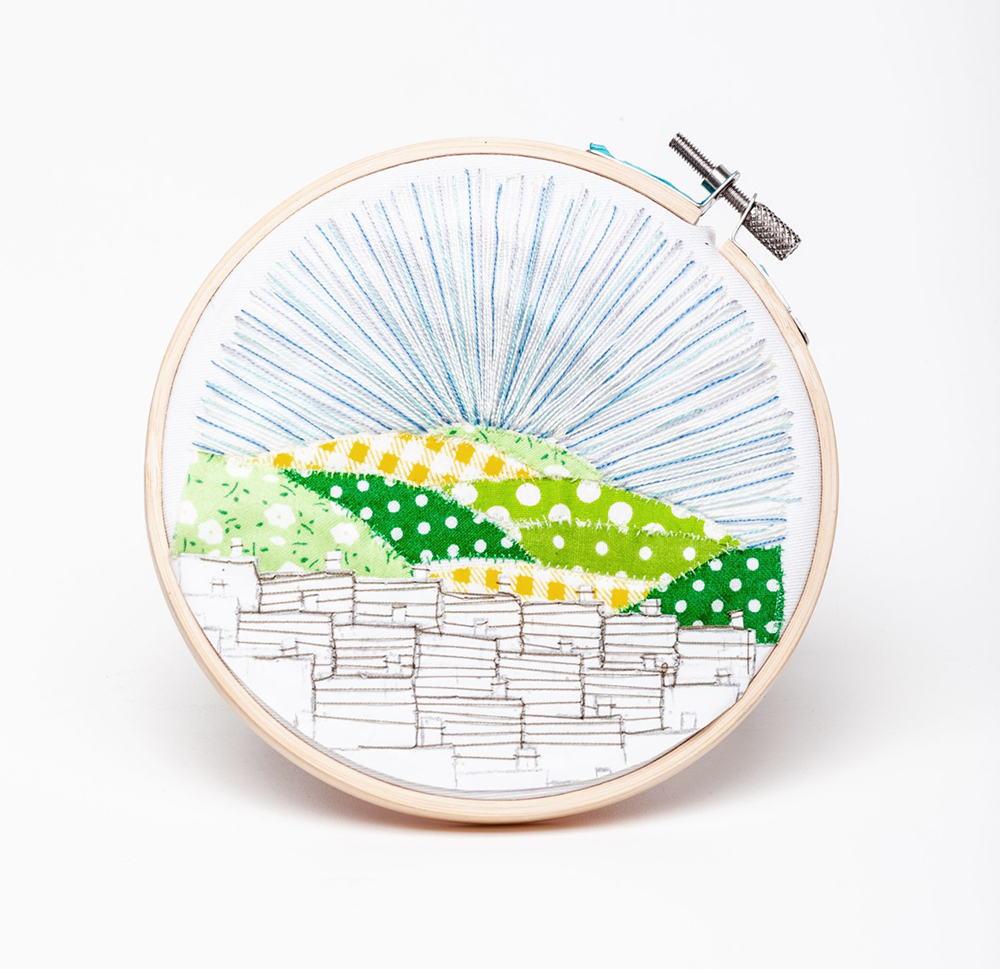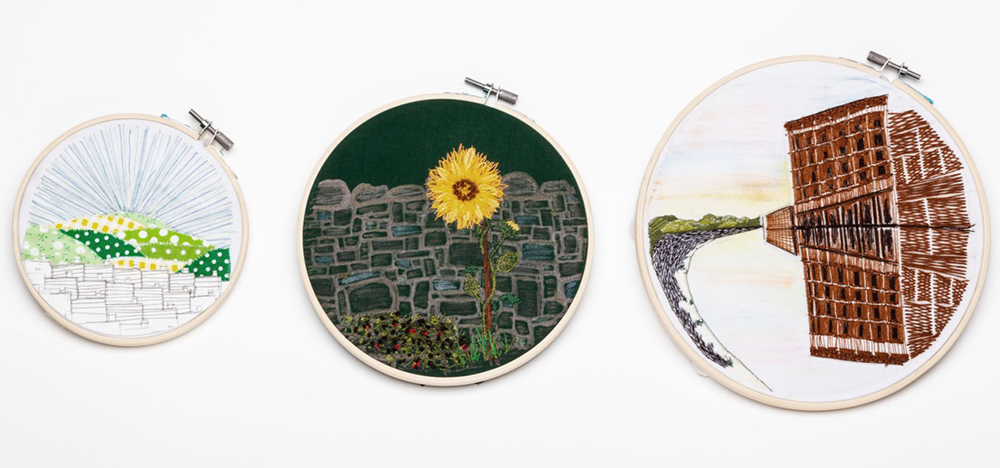 Jade is a multidisciplinary artist with a passion for sculptural and tactile art, currently studying on the BA (Hons) Visual Arts course (level 6).
Jade's mixed media embroideries represent Bradford's culture and heritage. Bradford is a mix of rolling patchwork hills, industrial mills, terraced housing, intricate dry-stone walls, and tangling brambles. Industry and nature in balance.
Created with bright optimist colours representing the progressive growth of the community supported by the foundations of Bradford rich history. Presented in embroidery hoops to celebrate the city's famous textile industry, that allowed Bradford to become the vibrant city it is today.