Karen Howarth Ceramics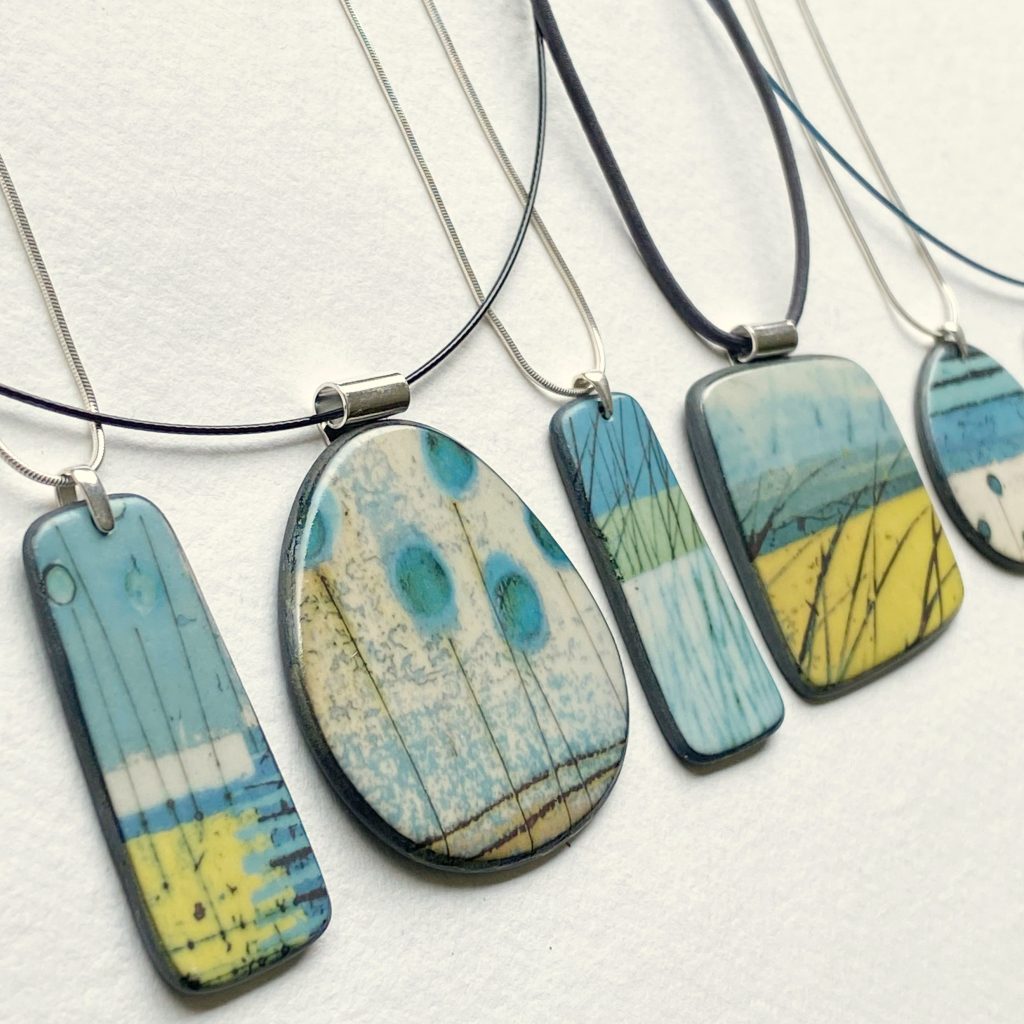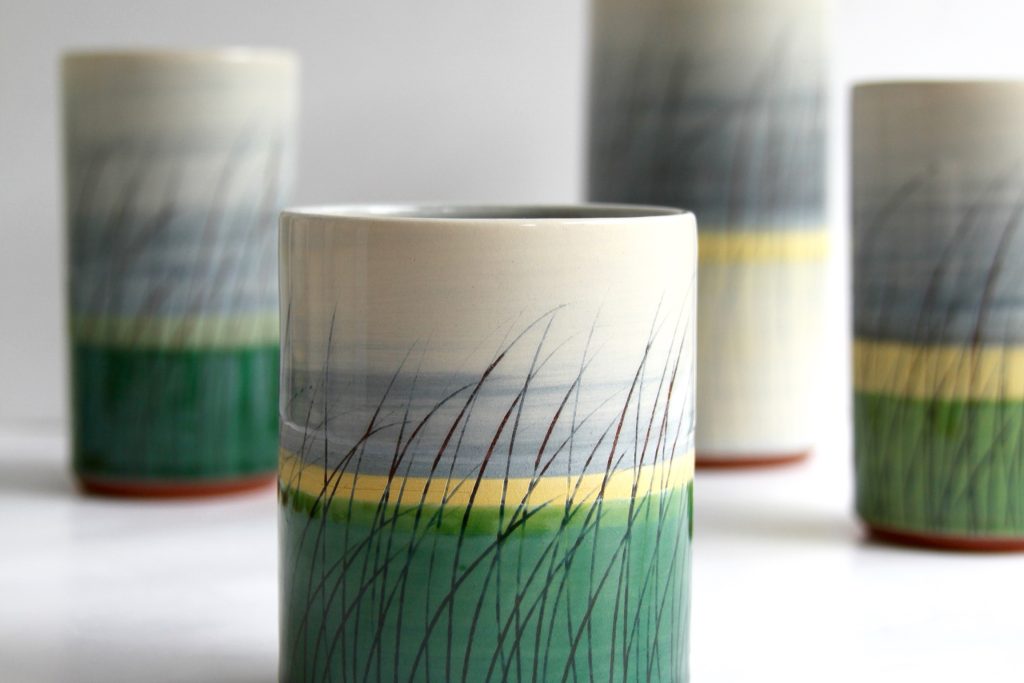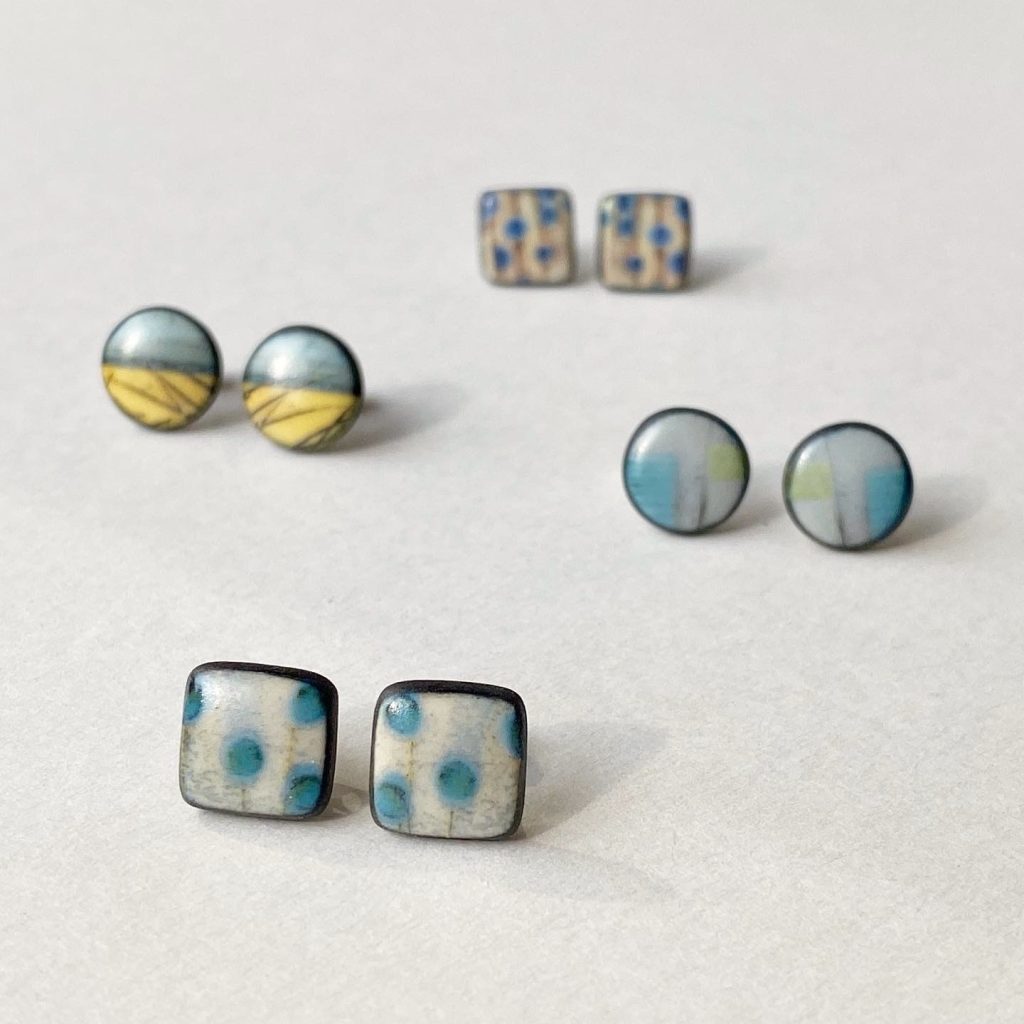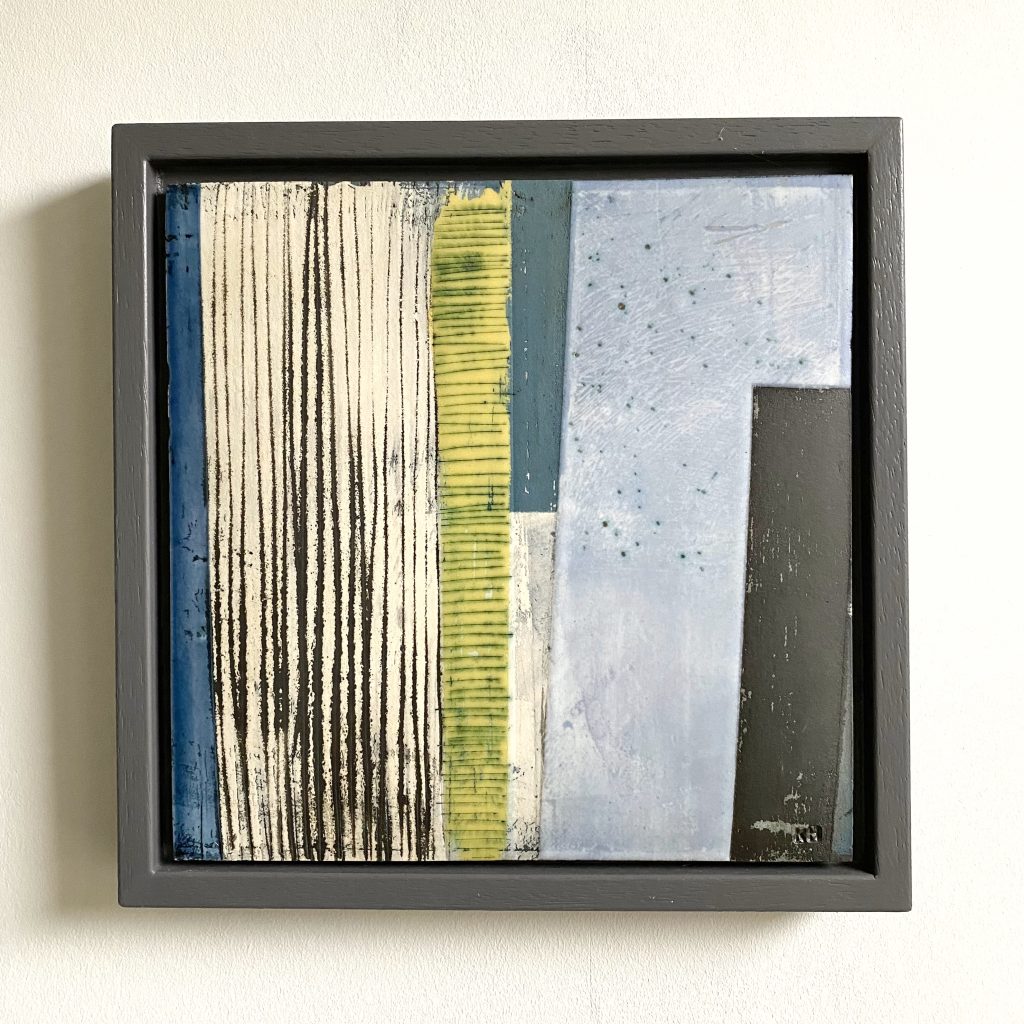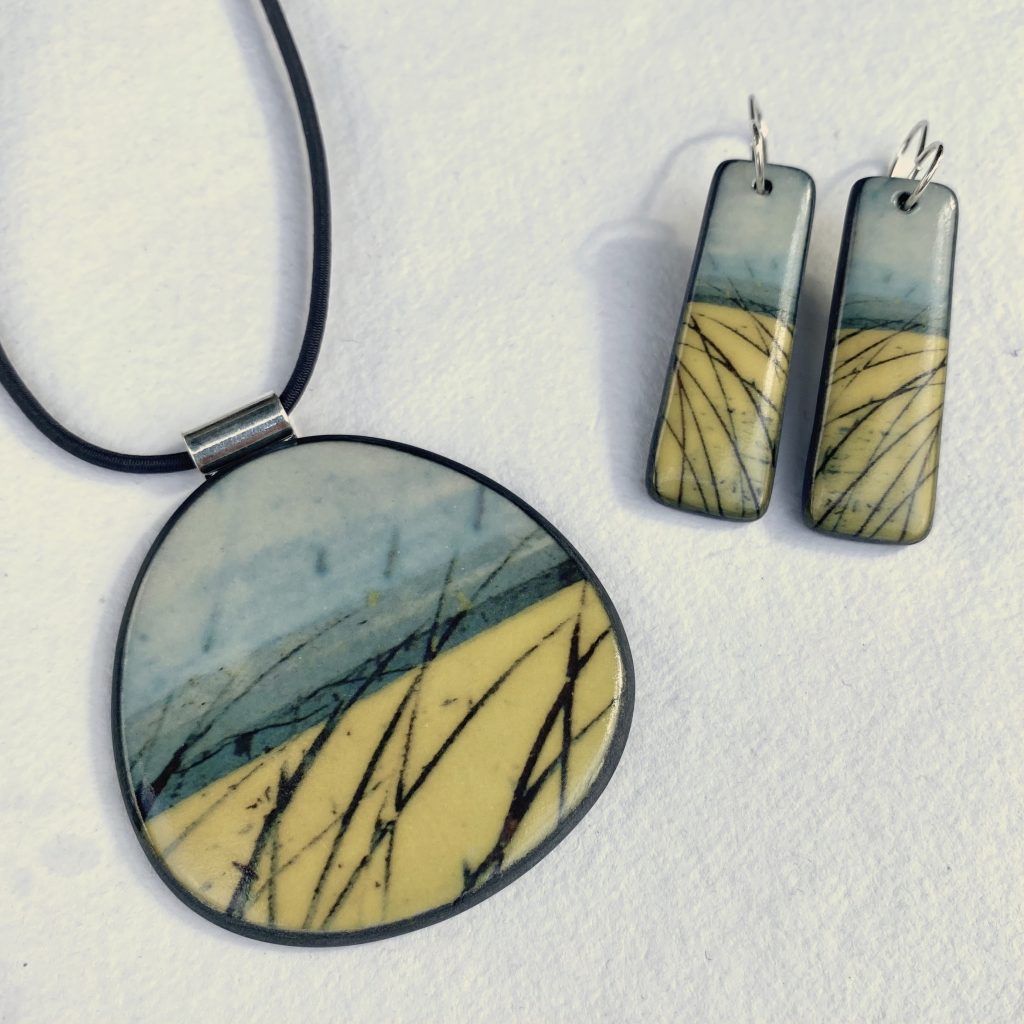 Karen Howarth lives and works in West Yorkshire on the edge of the Pennines, a landscape which is a contrast of colour and texture. Richness and depth in Karen's ceramic work is emphasised by the layering of coloured slips and glaze. The surface of the clay is worked onto using a combination of painting, mono printing and mark making. This painterly approach is contained within the framework of flat wall pieces or thrown cylindrical forms.
Recently she has developed the designs to include a range of transfer printed porcelain jewellery with images taken from the larger work.