Lisa Grabowski Jewellery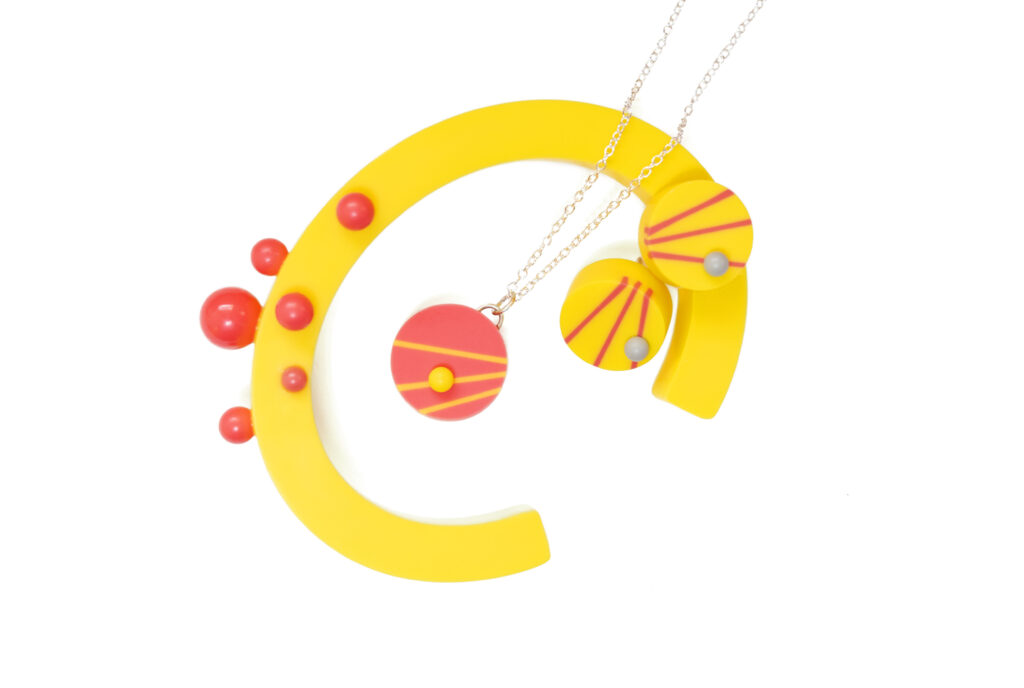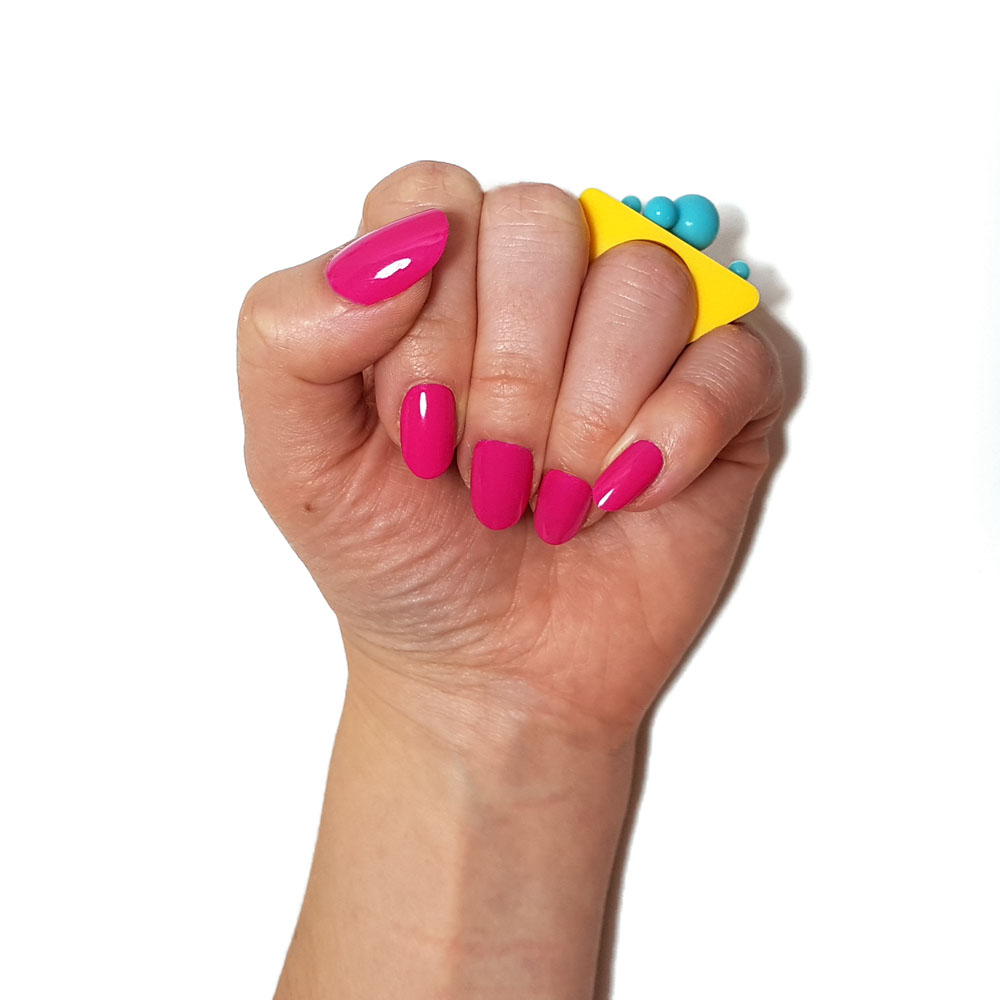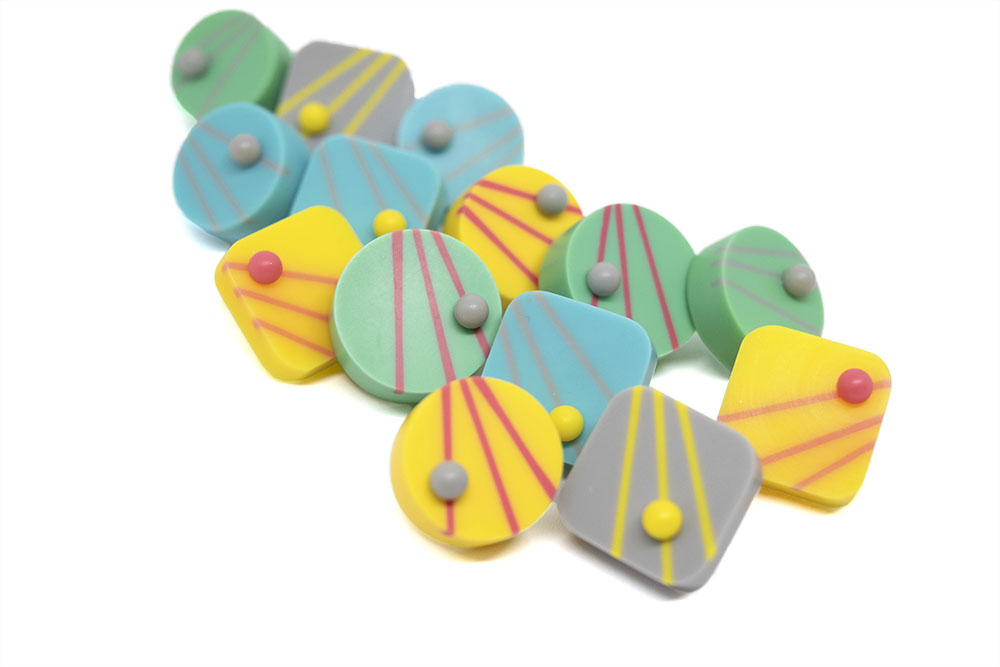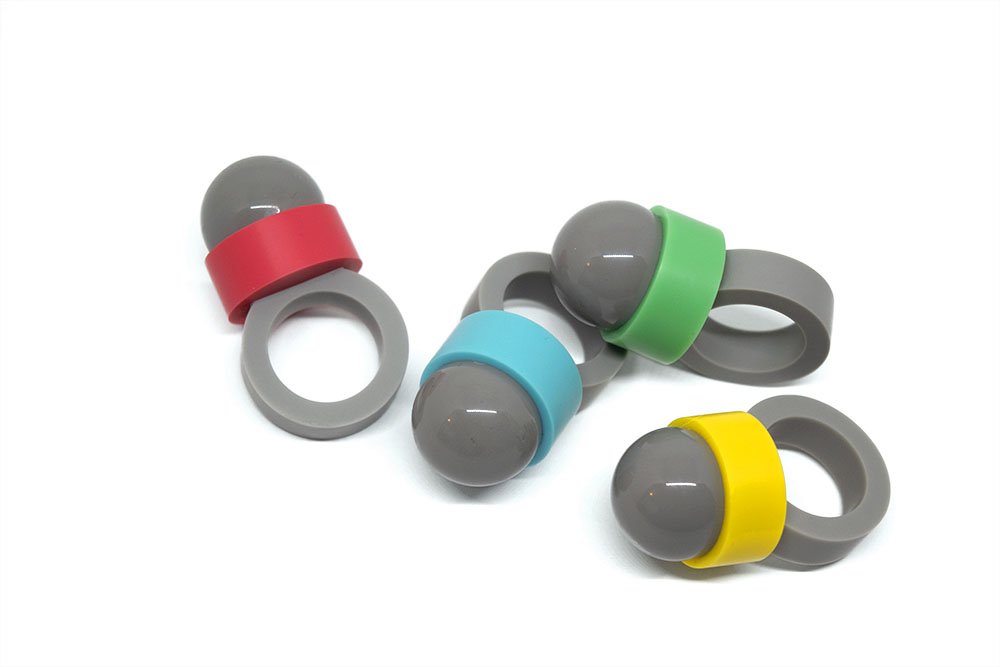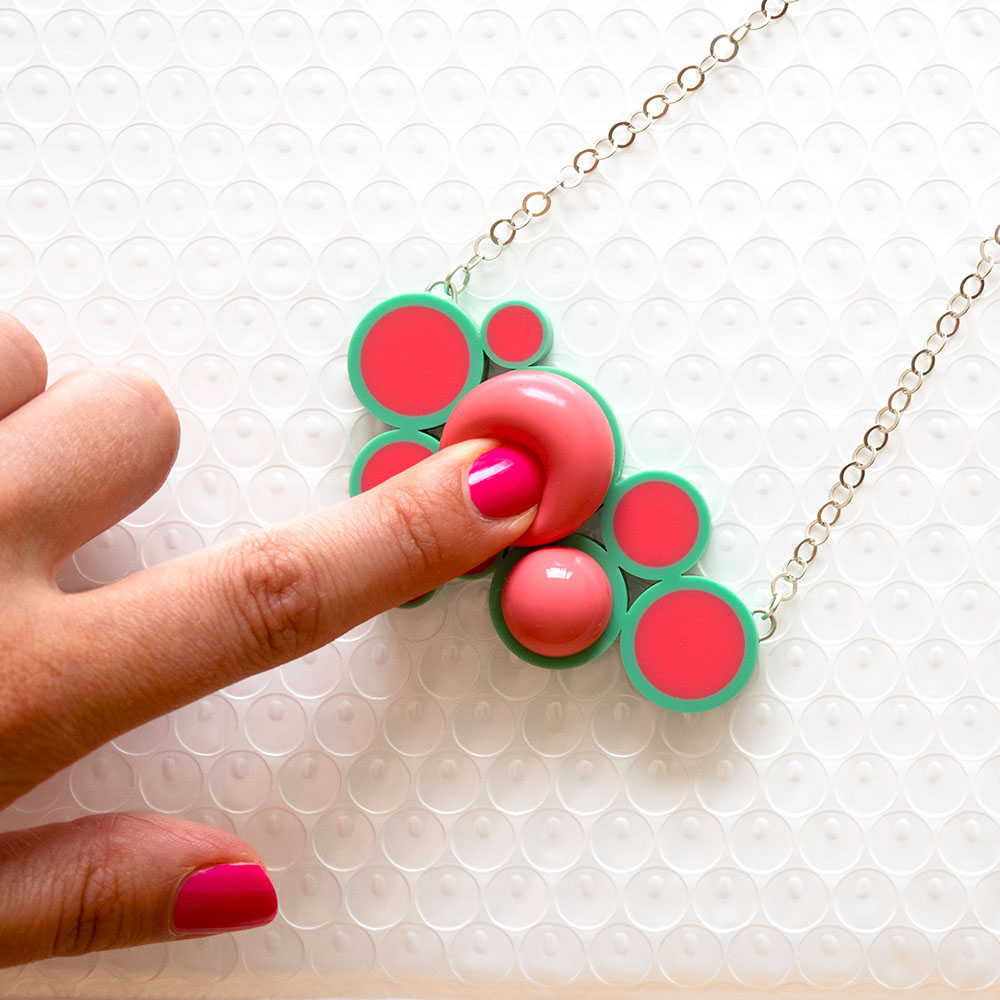 Lisa Grabowski is a contemporary art jeweller who produces vibrant statement jewellery exploring bold geometric designs and sculptural tactility. Lisa is inspired by the unexpected visual treasures that are discovered while exploring the contrasting urban and rural environments of her local area; from the peeling paint of graffitied walls to the bursting formations of foraged mushrooms.
Working primarily in resin and silicone, Lisa creates playful contrast and texture through different inlaying, drilling and laminating techniques. Each step of the process is hand crafted and by custom mixing pigments, she has created a unique colour palette which makes her work vivid and distinctive.
> Watch Lisa's Instagram Live studio tour from Saltaire Inspired Virtual Makers Fair May 2021 here.