Lyndsay Fairley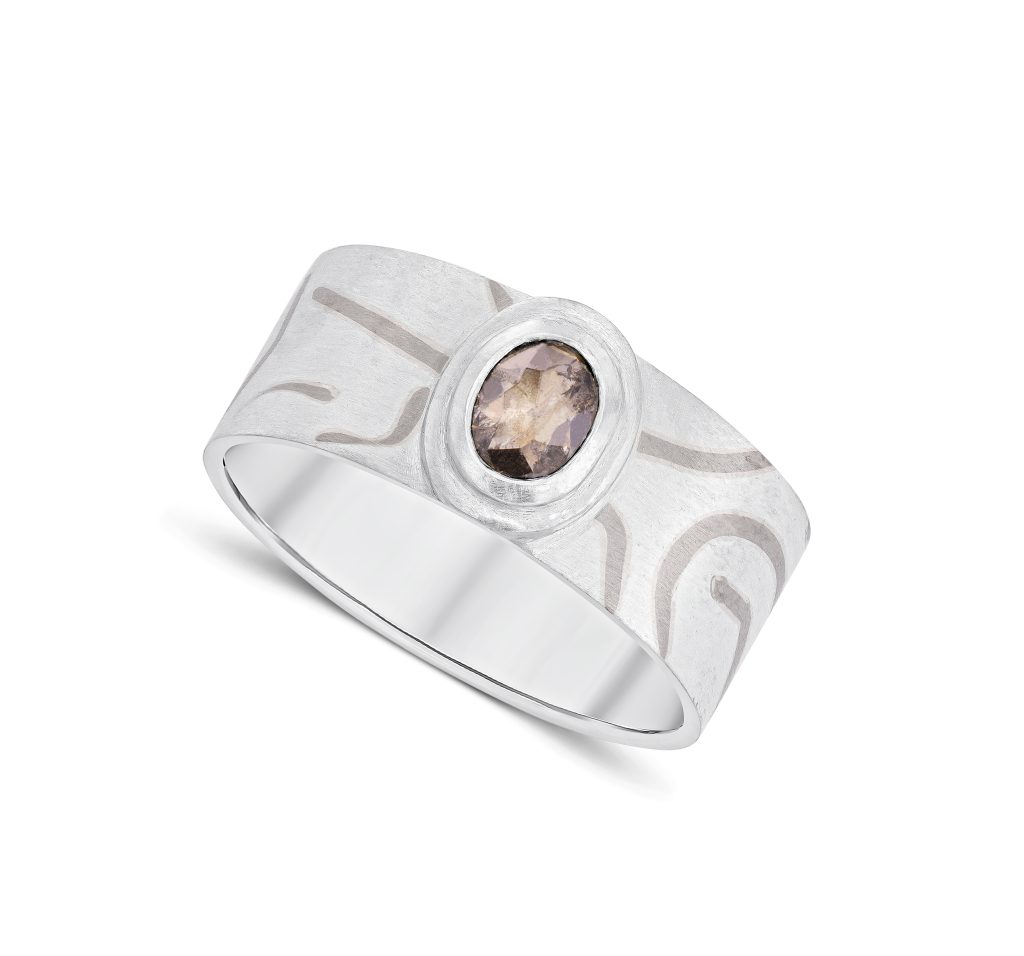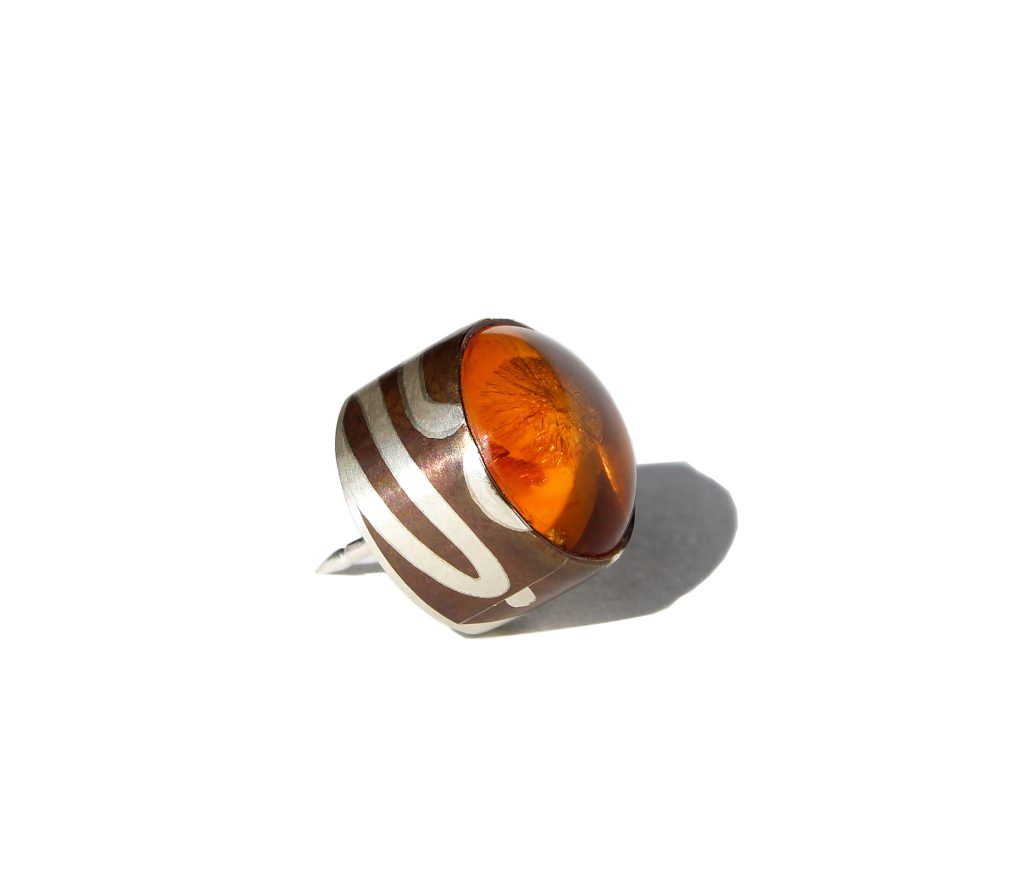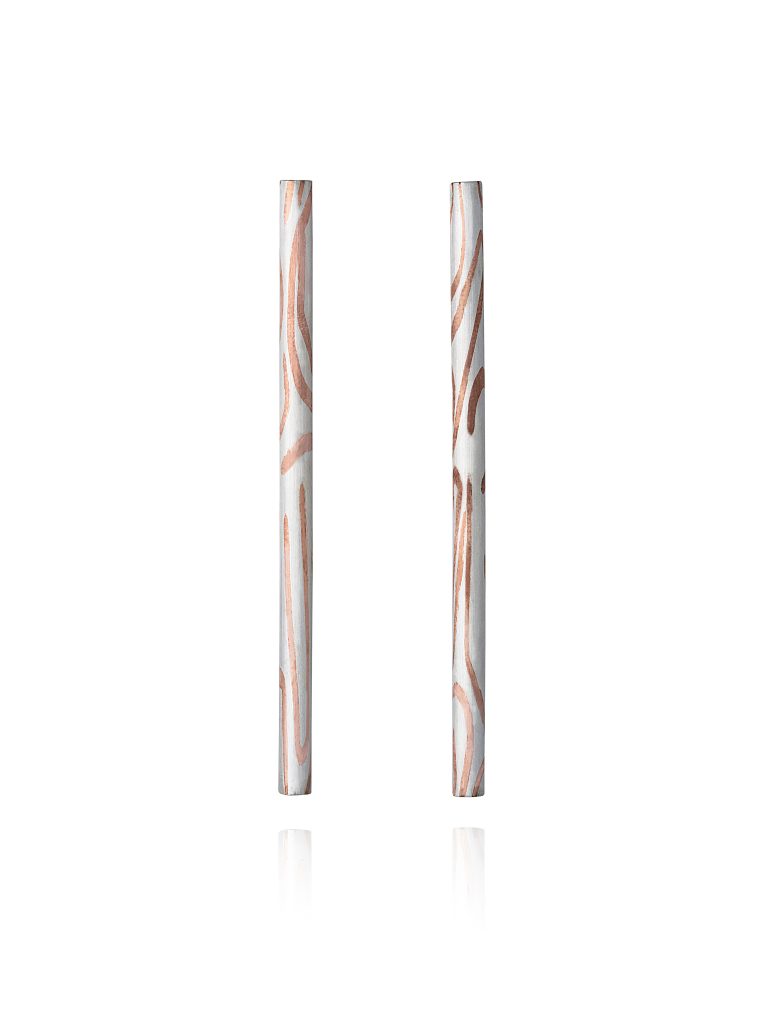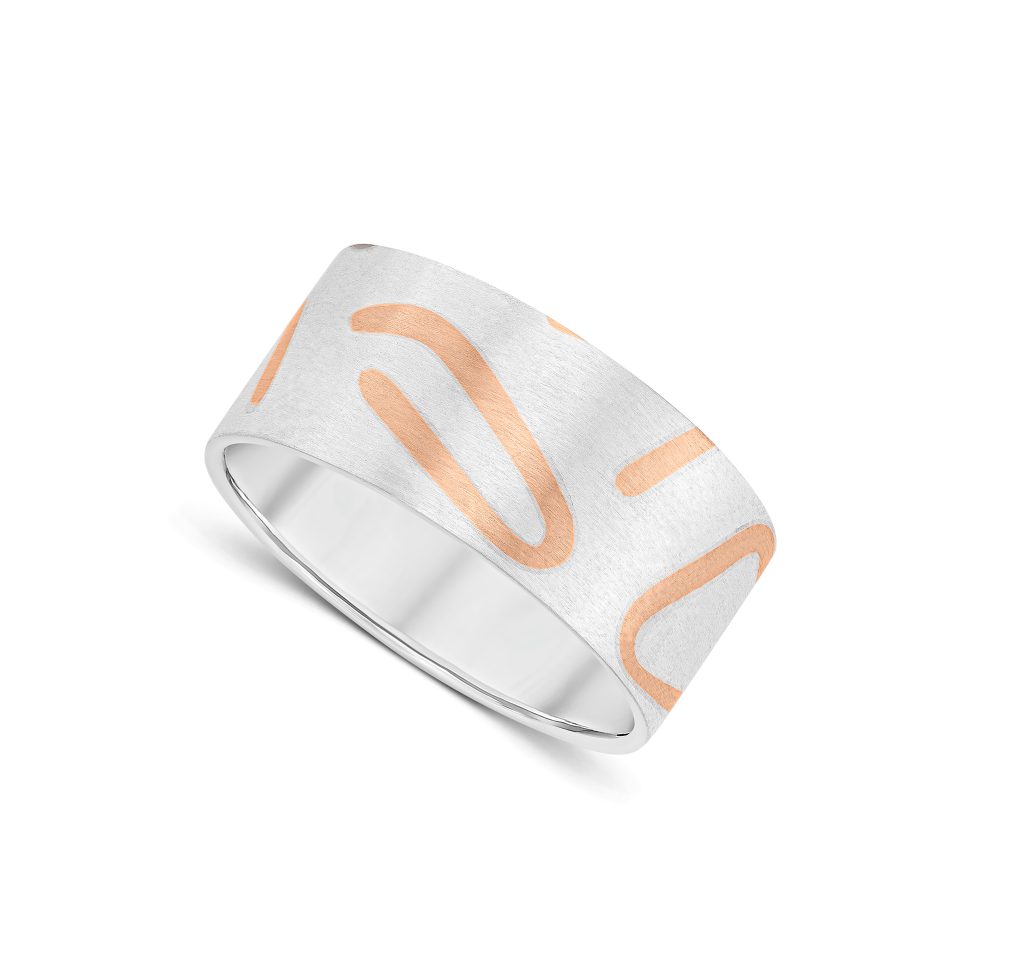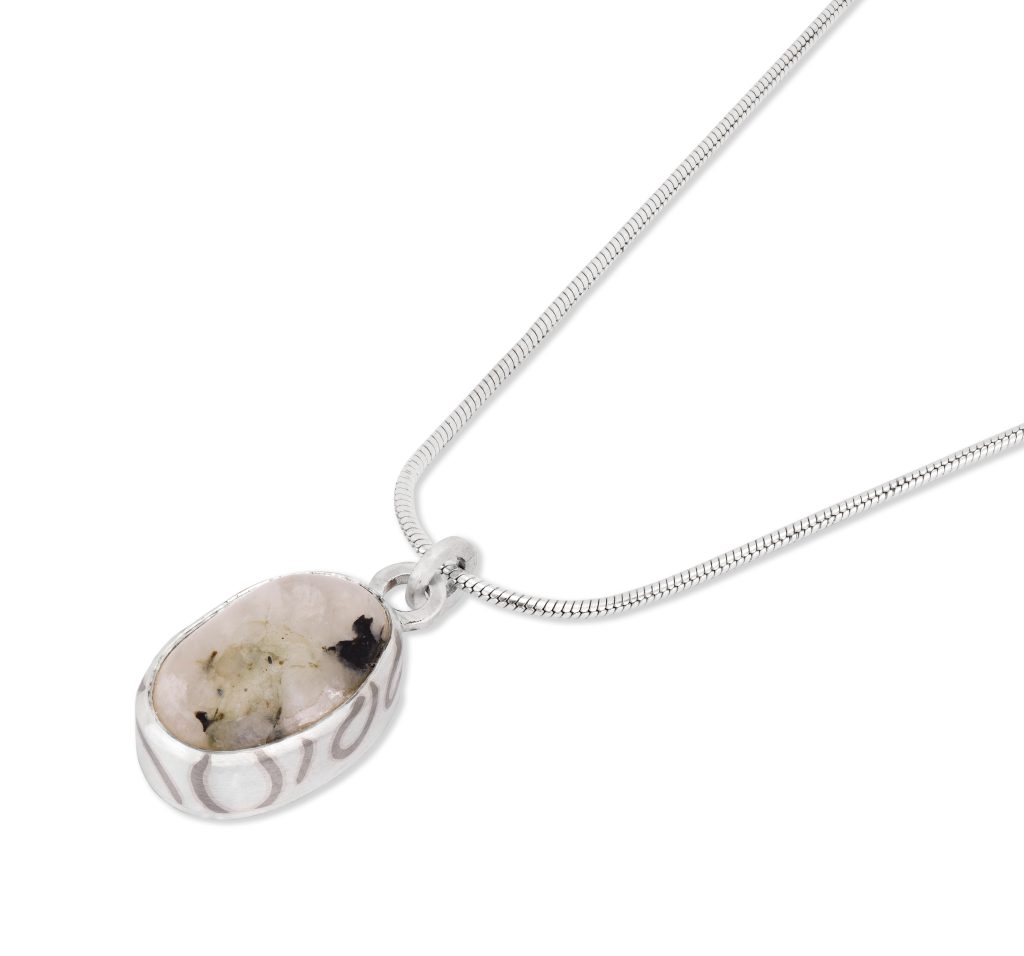 Lyndsay's 'Na Mara' jewellery collection (meaning 'of the sea' in Gaelic), is inspired by the ephemeral compositions of debris washed up on Scottish beaches.
Drawing is a vital part of her process, using mark-making to develop abstractions from the coastal landscape. Her jewellery is based on the drawn line, creating tactile, distinctly patterned pieces, expressing the shifting nature of her subject matter.
Both precious and non-precious metals build a palette based on these beach finds; sandy tones of copper and silver, contrasted by the stark black of enamel or patinated metal, create pattern in metal like seaweed on the sand.