Sue Bibby Embroidery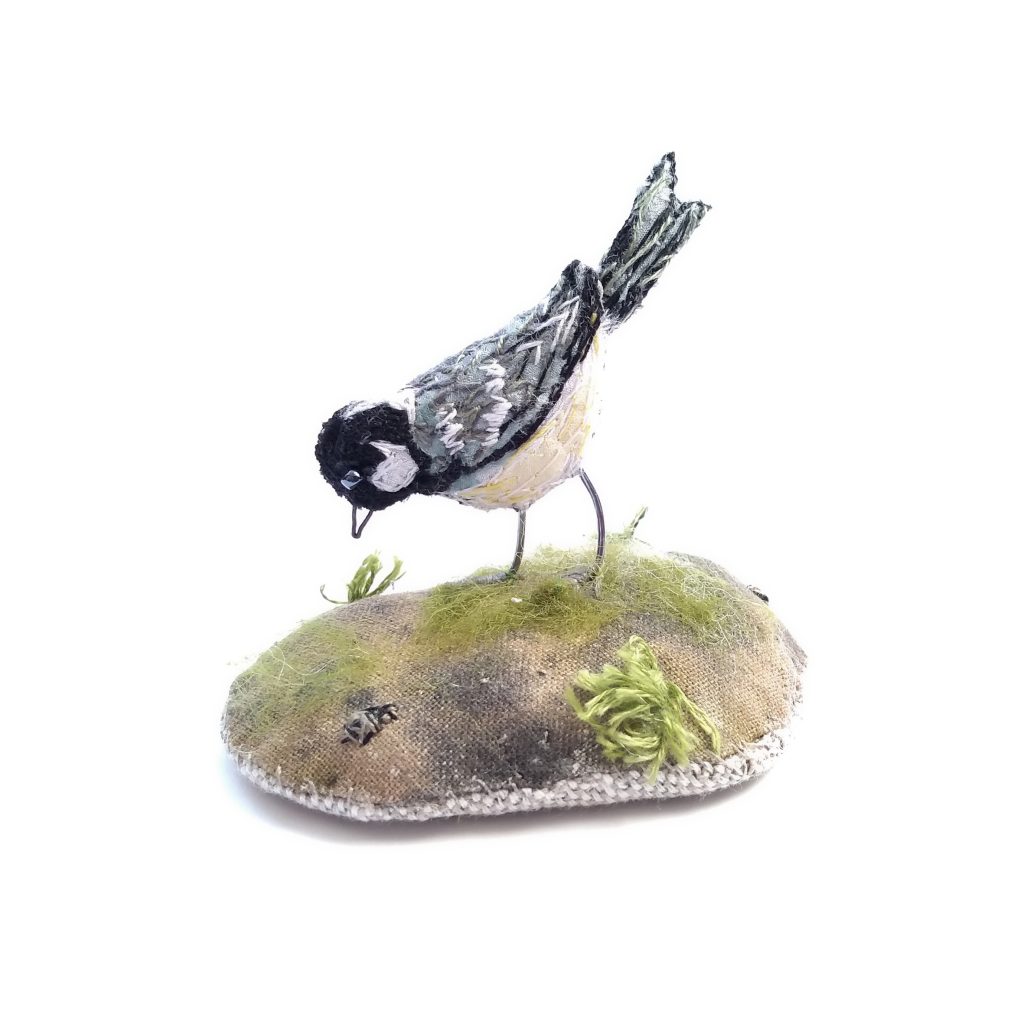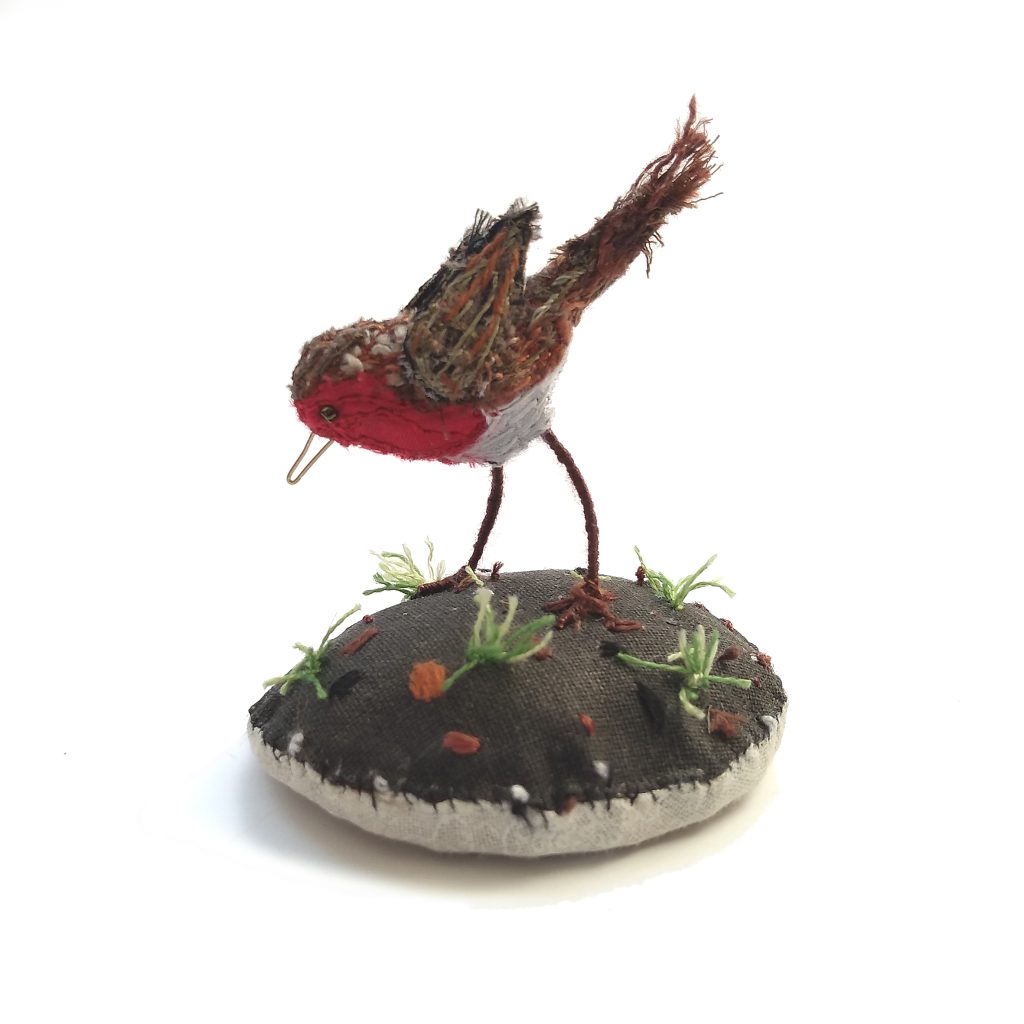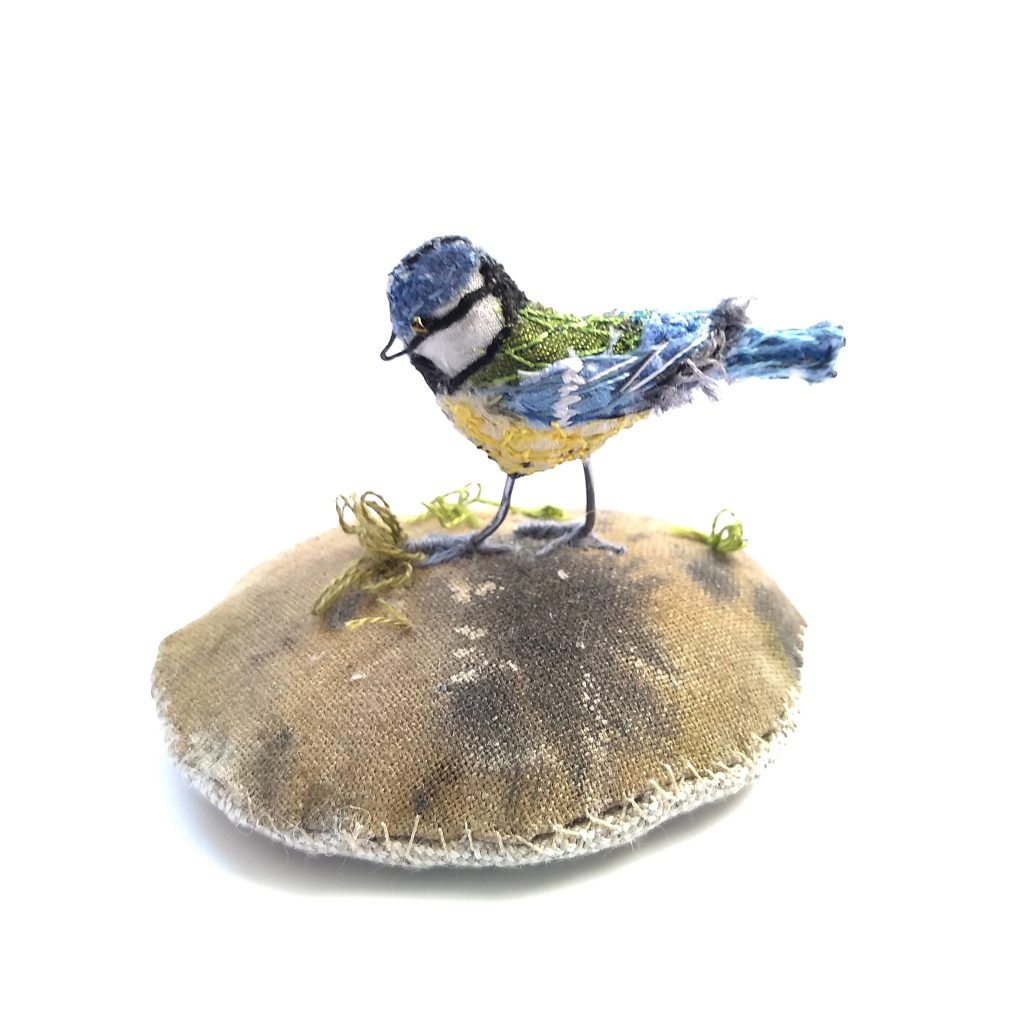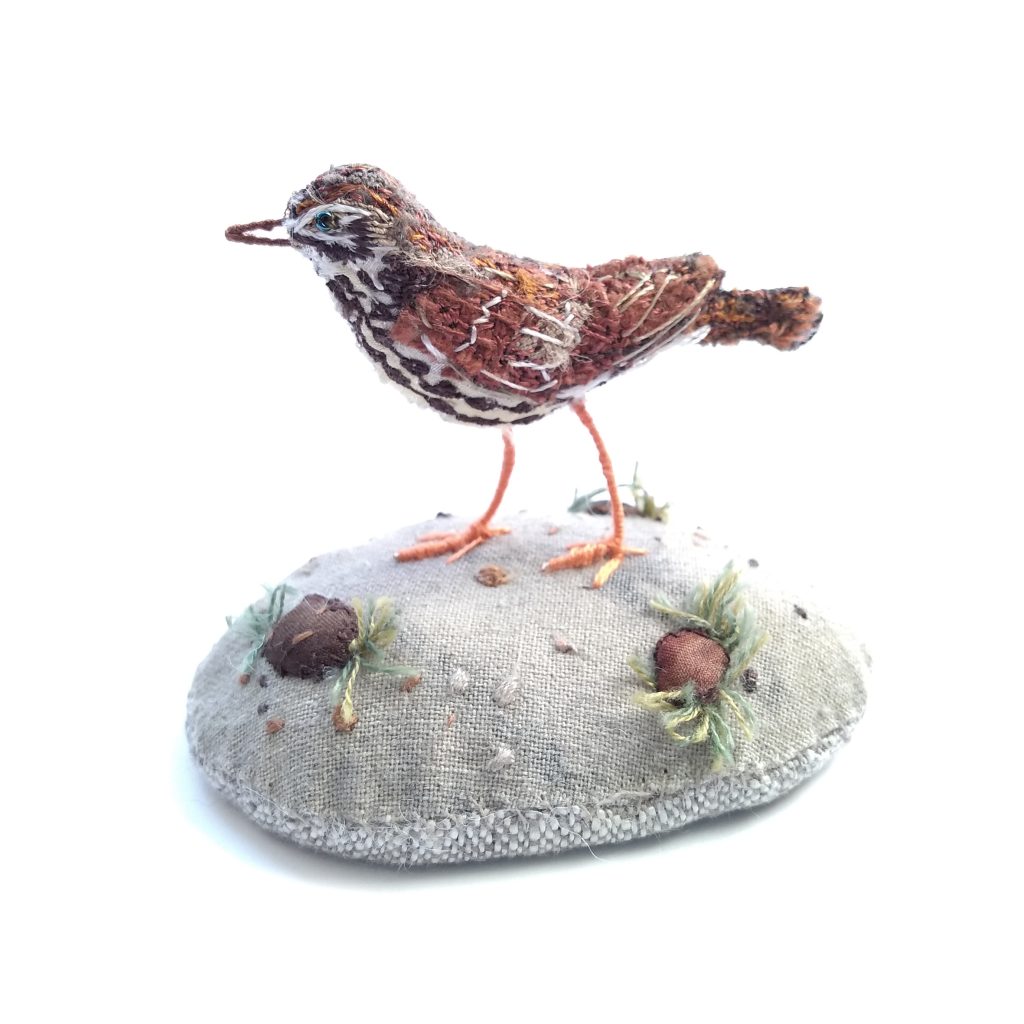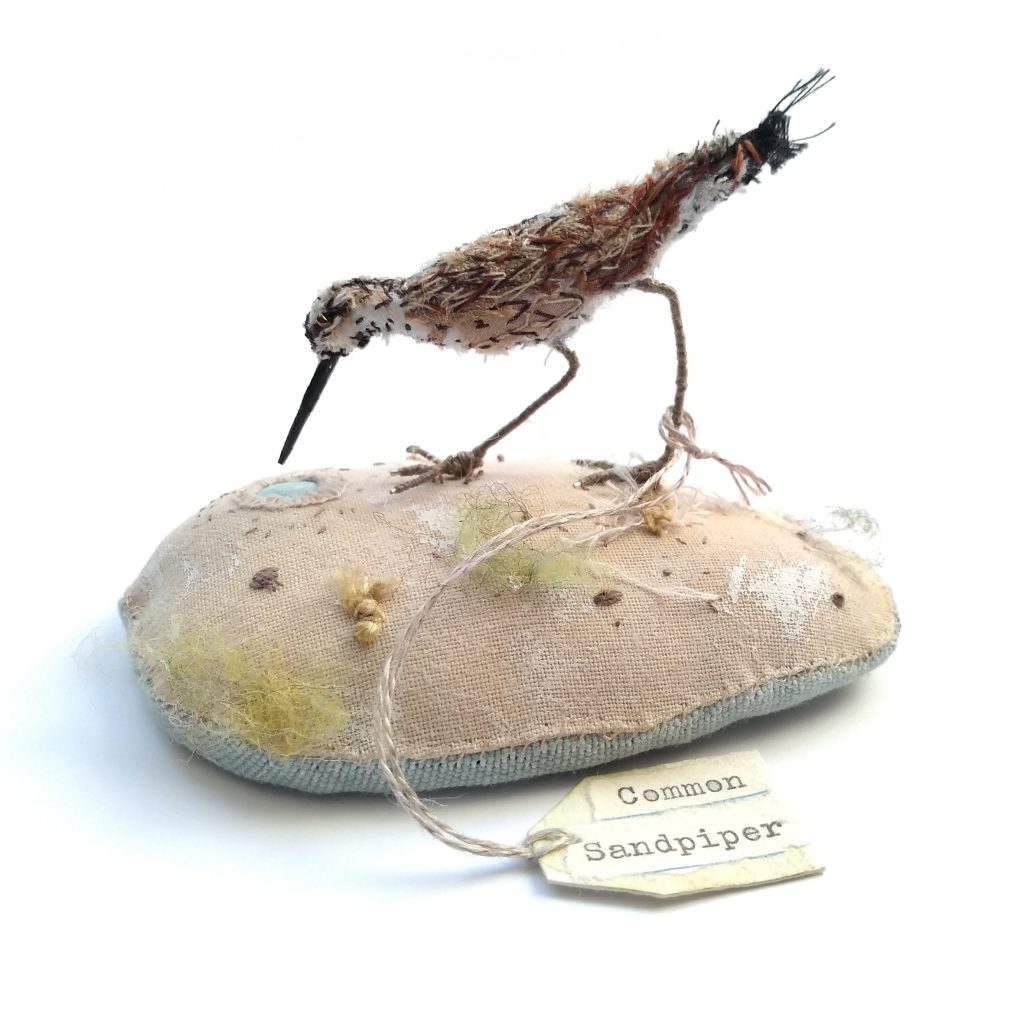 Taking inspiration from seventeenth-century raised work embroidery and traditional needlework techniques, Sue creates detailed, characterful birds using reclaimed fabrics, stitch, wire and found materials.
Each piece is individually made, working from close observational drawings and colour notes.
Sue has developed a range of cards, badges, notebooks and accessories alongside her free standing miniature sculptures.