Susie Alexandra Pottery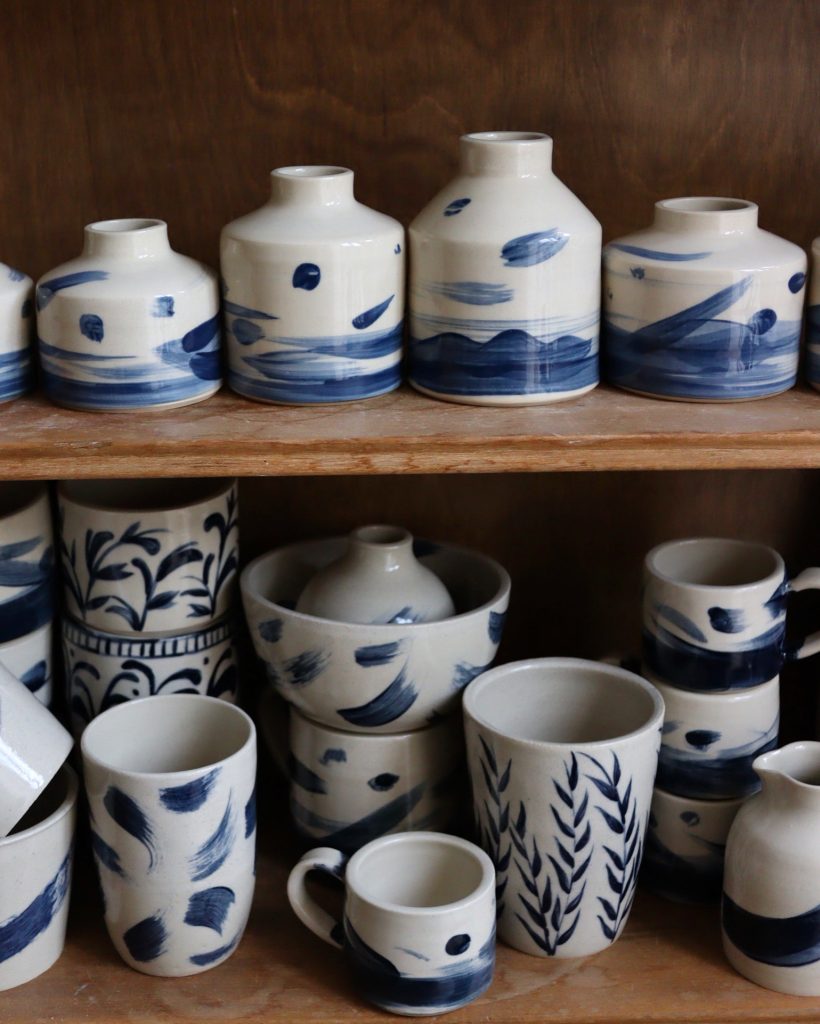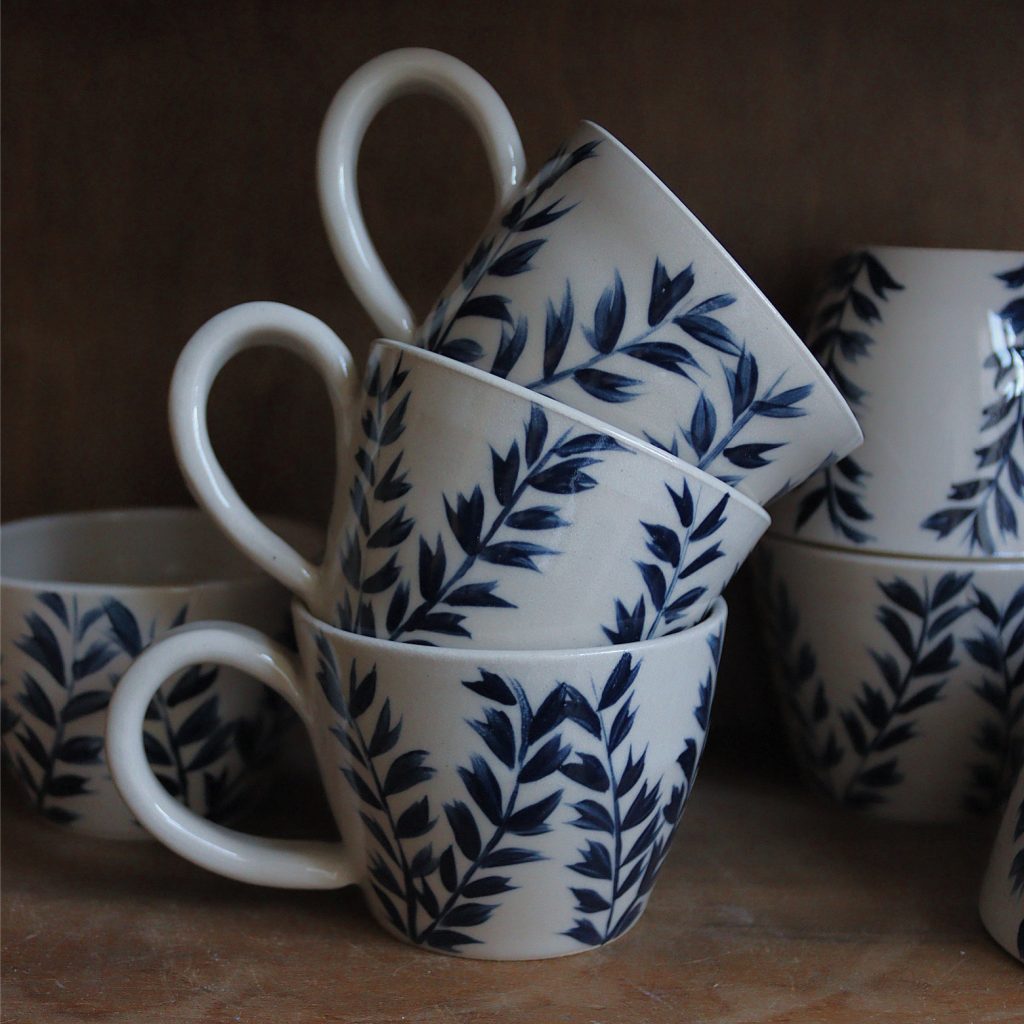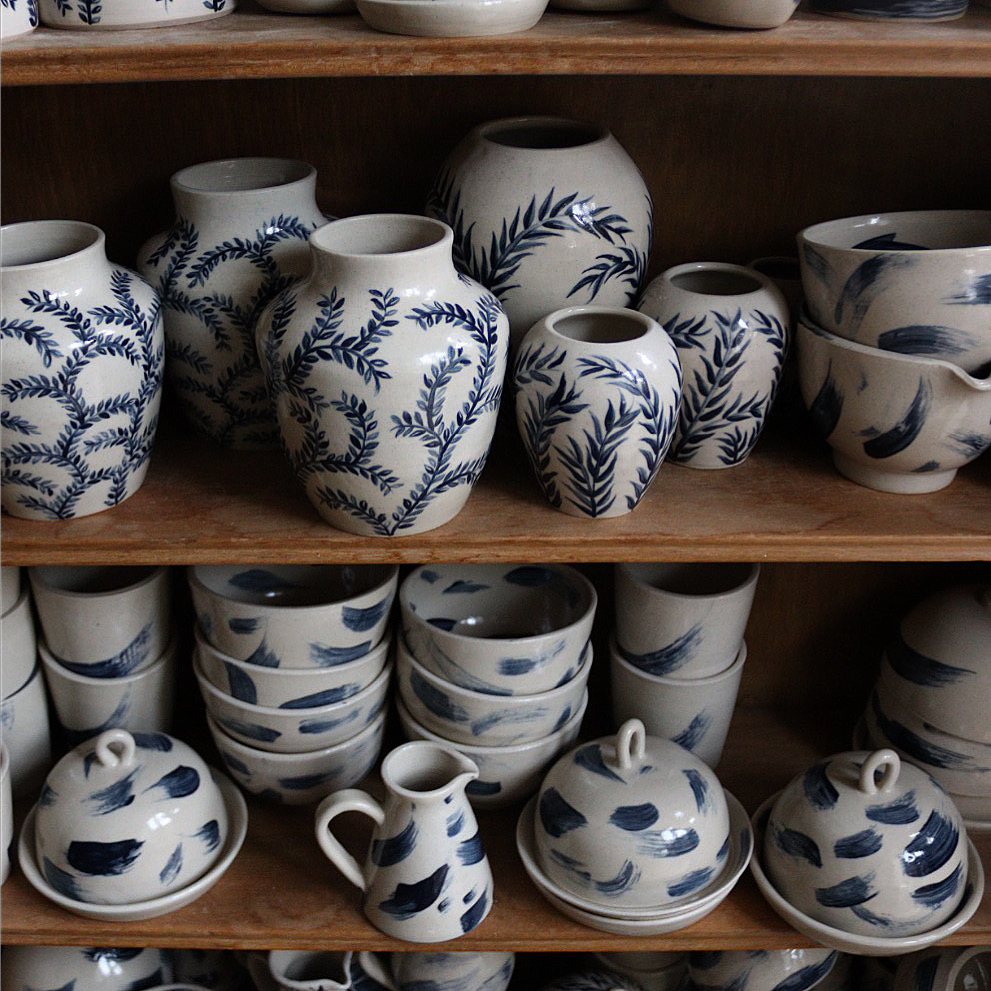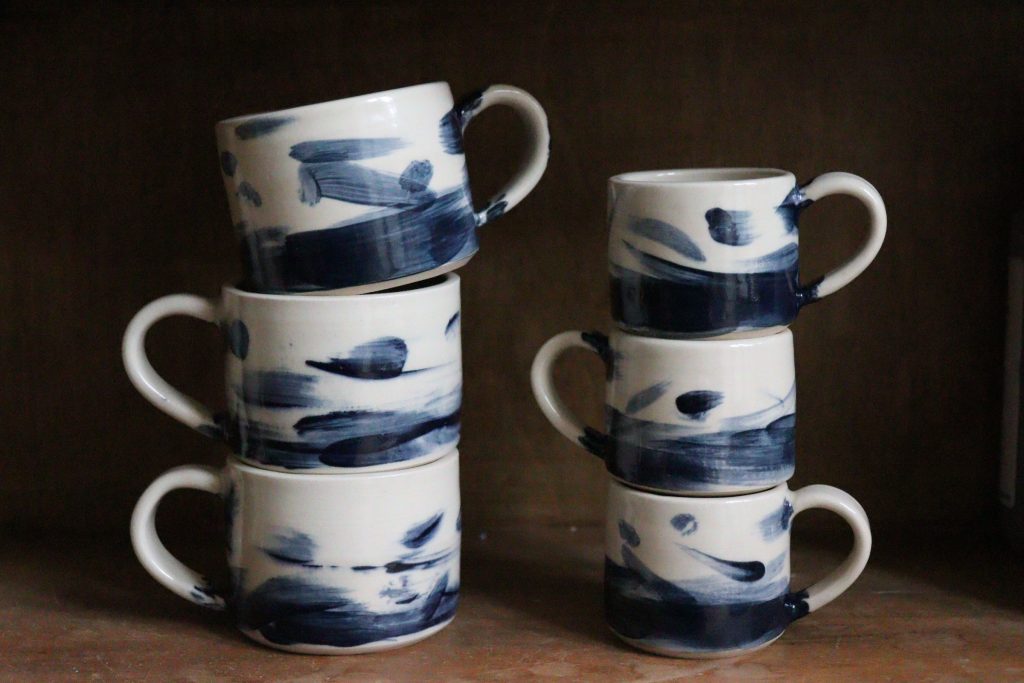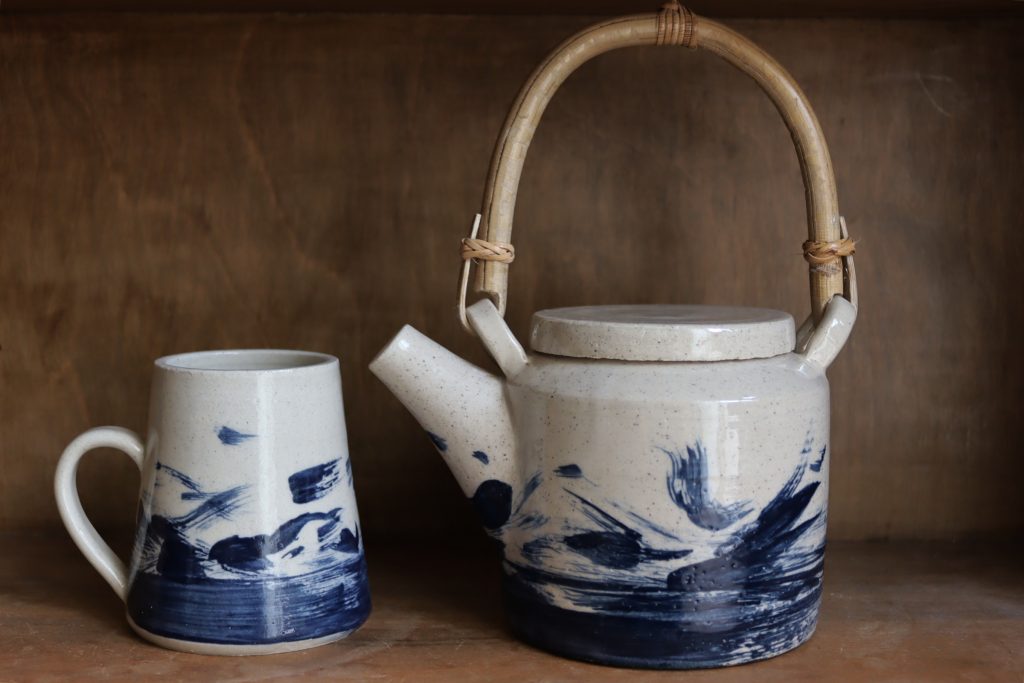 Susie Alexandra is a Leeds-based ceramicist specialising in hand painted, slip decorated pottery. Working with stoneware clay, she makes a wide range of both functional and decorative pieces including cups, mugs, butter dishes, vases, salt cellars, bowls, candle holders and much more.
Working from her tiny garden studio, all her pieces are thrown on a potters wheel then painted freehand using cobalt blue slip in a variety of different organic patterns and abstract designs. Her pieces are usually made with white stoneware or a flecked, speckled stoneware clay and coated in a glossy transparent glaze.