Suzanne Jewellery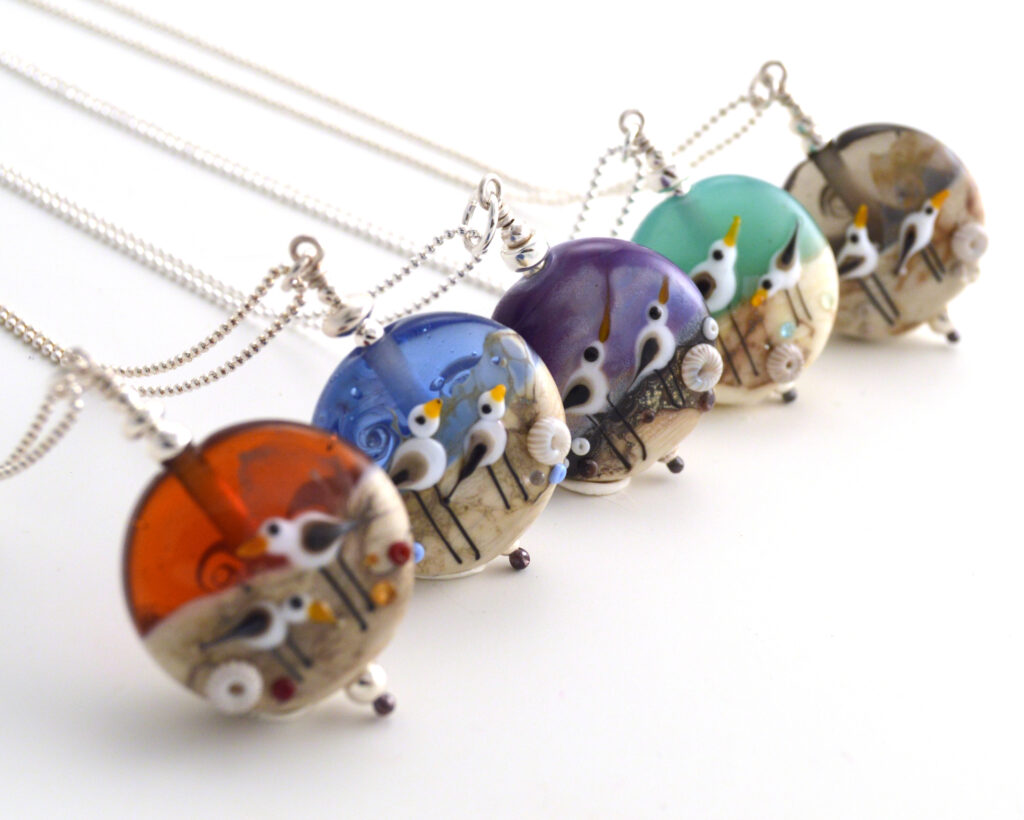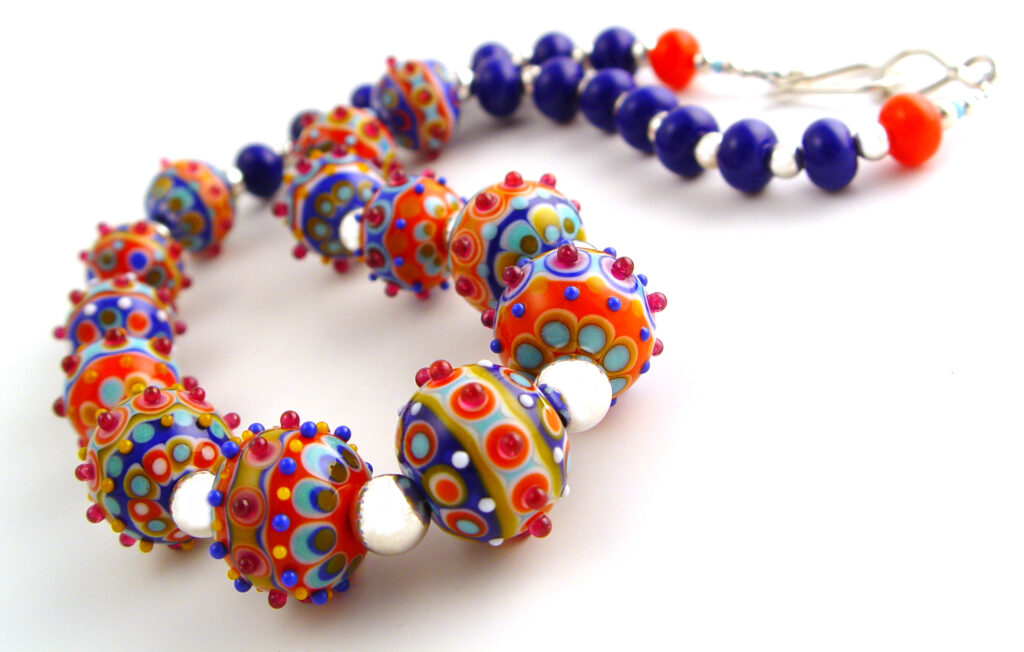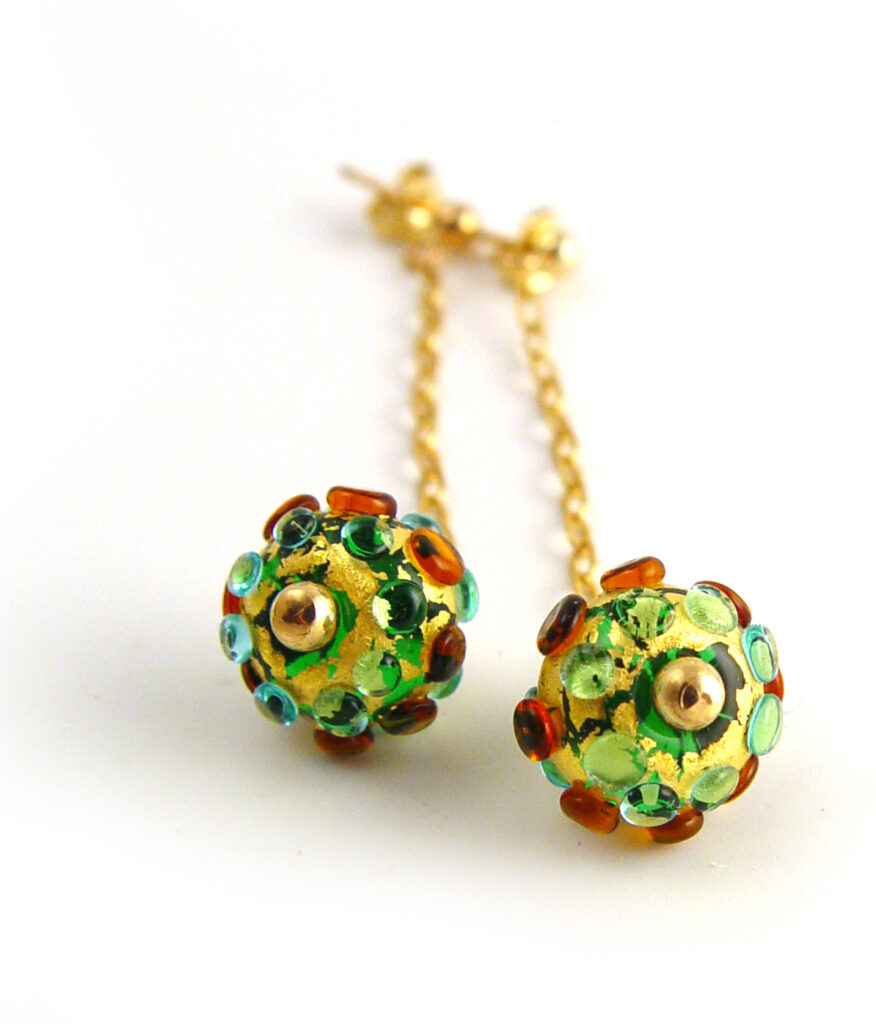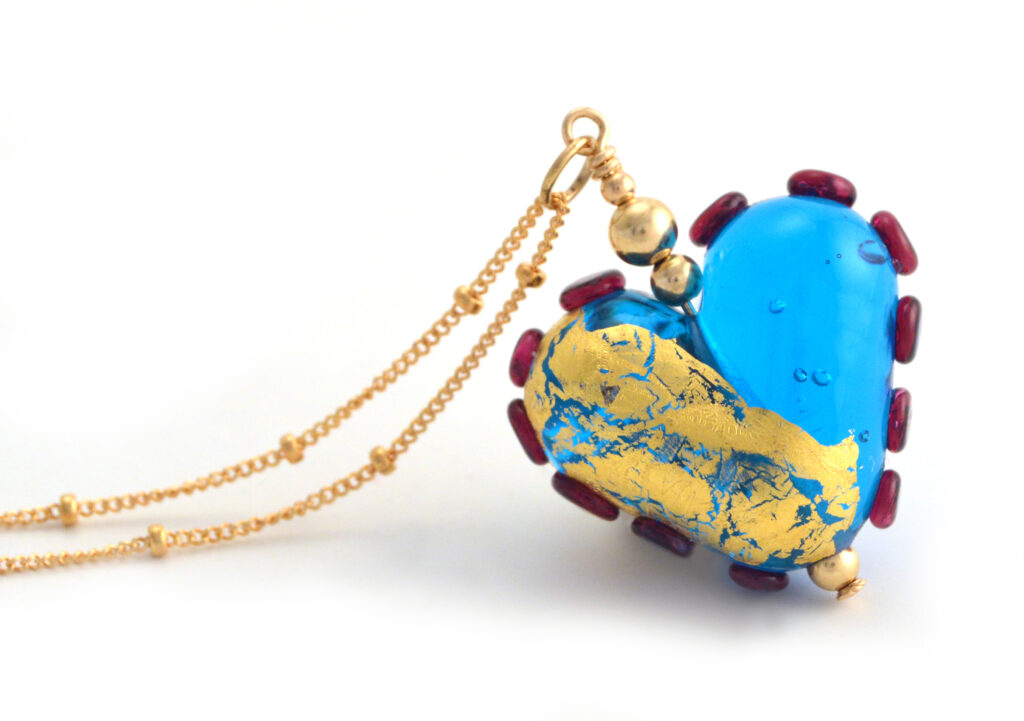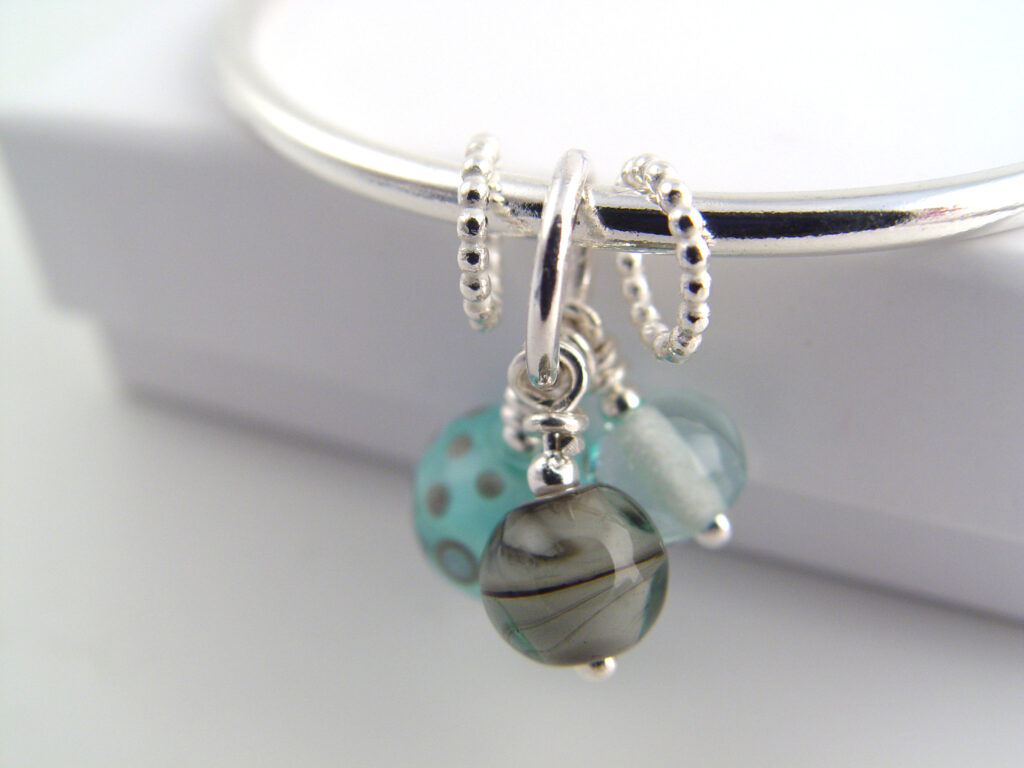 Suzanne is a glass artist and jeweller. She individually designs and hand makes glass beads, buttons, baubles and flowers using a technique known as lampworking – 'the art of making small objects from glass rods melted in the flame of a torch'.
Suzanne's discovery and exploration of the art of lampworking has drawn her towards the use of glass as a medium to incorporate into her jewellery designs to inject colour and contrast to the other materials used. Using her silversmithing skills and the glass beads she has made, Suzanne produces a range of jewellery which includes necklaces, bracelets, earrings and cufflinks.
With over 15 years' bead making experience, Suzanne also offers tuition in lampworking at her studio in Barnard Castle.