LOOK UP! A Special Commission
LOOK UP! A Special Commission by Ben Holden (@bjtthebear)
Part of Saltaire Living Advent Calendar 2020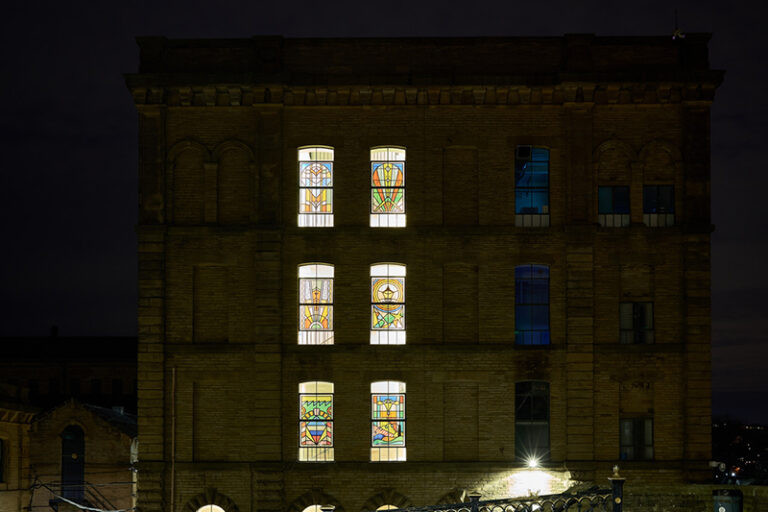 Inspired by the beautiful stained glass windows of Saltaire and their advent displays of the past, Salt's Mill, the surrounding landscape and heritage. Six new, bold & unique contemporary designs illuminated by Salt's Mill at night for you to enjoy as a seasonal celebration of colour, light and brighter times ahead.
LOOK UP! is commissioned by Saltaire Inspired with thanks to Salt's Mill and using public funding from Arts Council England and Bradford Council.
Ben Holden is an artist, designer, printer and musician from Bradford. His approach to work is always fun, colourful, bold and abstract. He likes to combine functionality with abstraction, form, typography and poppy colour to make playful design and art.
A limited edition digital print of LOOK UP! is available to buy in support of NHS Better Lives, the official charity of Bradford District Care NHS Foundation Trust. To buy now via Paypal, visit our Living Advent Calendar page here.
Photograph by Matt Smith/@mattxfoto