CALL FOR EXHIBITORS: Saltaire Makers Fair, September 2023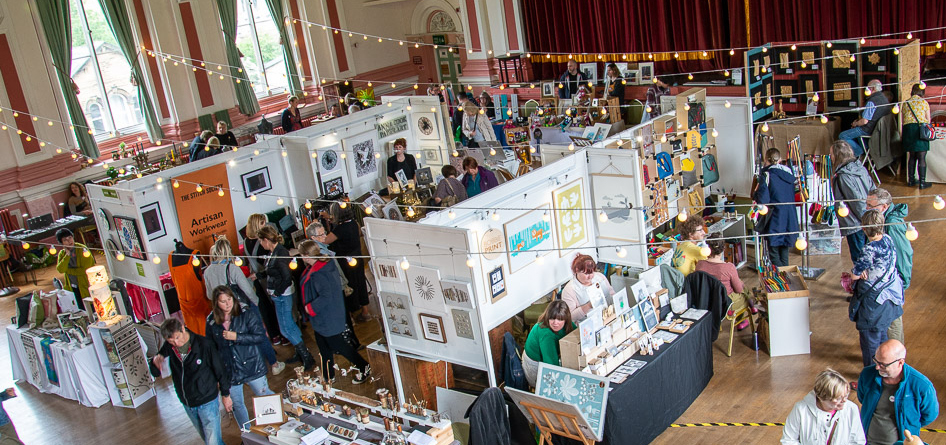 Call for CONTEMPORARY CRAFT designer-makers working in a wide range of HANDMADE disciplines to exhibit work at the SALTAIRE MAKERS FAIR on Saturday 16 & Sunday 17 September 2023.
Taking place over two days within Victoria Hall, located in the UNESCO World Heritage Site of Saltaire, arts event organisers Saltaire Inspired are looking to select and showcase high-quality, innovative work to show and sell at this highly respected craft market, with A FOCUS ON HANDMADE PRACTICES in ceramics, textiles, jewellery, glass, metal, artists' books, paper, leather, wood, furniture, plastics, fashion textiles and accessories, printmaking and mixed media.
Applications with a focus on painting, drawing, photography or other Fine Art practices will not be considered for this opportunity.
Event Dates: Saturday 16 September & Sunday 17 September 2023 (taking place during the annual Saltaire Festival).
HOW TO APPLY:
Applications should be made via CuratorSpace, and exhibitors will be selected by an independent panel of arts professionals.
> Click here to view more details and apply via CuratorSpace
DEADLINE: *Extended to Sun 2 July*
Saltaire Inspired is committed to inclusion and diversity and particularly encourages applications from artists whose backgrounds and experiences are underrepresented in the visual arts, contemporary craft and design sectors.