Call for Expressions of Interest – Artist Exhibitions & Projects 2024-5
Call for Expressions of Interest
Artist Exhibitions and Projects – Saltaire Inspired Public Programme (2024-2025).
Saltaire Inspired welcomes expressions of interest from artists working in any visual medium who would be interested in creating and exhibiting as part of Saltaire Inspired's public programme in 2024 or 2025. Exhibitions or projects could form part of the annual 3-day visual arts festival Saltaire Arts Trail, could take place as part of our Winter Programme which includes Saltaire Living Advent Calendar or could take place as a standalone project at another time during the year.
Examples of recent exhibitions and projects selected and presented by Saltaire Inspired include Felt by Claire Tindale, My Crazy Family Golf by Lisa Watts & Dad and Memory of Pollen and Wild Bee Cafe by Freddie Yauner. In each of these examples some form of public participation in the creation of or presentation of the work was a prominent feature and we welcome proposals that offer similar opportunities. Whilst these past projects have been shown at Salts Mill, we also welcome proposals that would suit spaces and places in Saltaire and Shipley that have been underused in recent years.
Artists responding to this call should:
– Have at least 5 years past experience making and showing their work in professional contexts
– either be based in or have a strong connection to the Bradford district
Artists are invited to send a 1-page outline of their proposed exhibition or project idea along with a CV and website link to Peter at Saltaire Inspired at [email protected]. From the submissions received, Saltaire Inspired will invite one artist to undertake a one-day study visit in Saltaire/Shipley to further explore their idea supported by our Programme Producer. There is a fee of £200 available for the one-day study visit plus associated travel and accommodation expenses.
DEADLINE for expressions of interest: 6 November 2023
Artists will be contacted with a response to their submission by 27 November 2023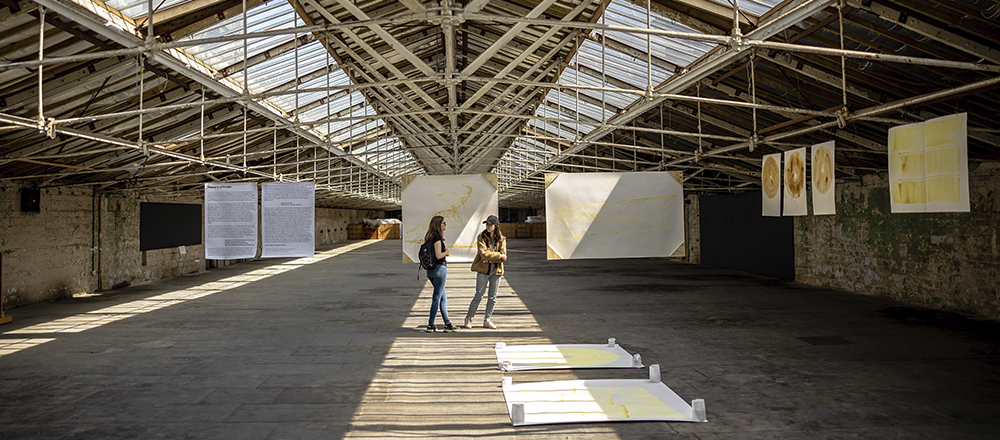 Memory of Pollen by Freddie Yauner at Salts Mill, 2023 (photograph by Karol Wyszynski)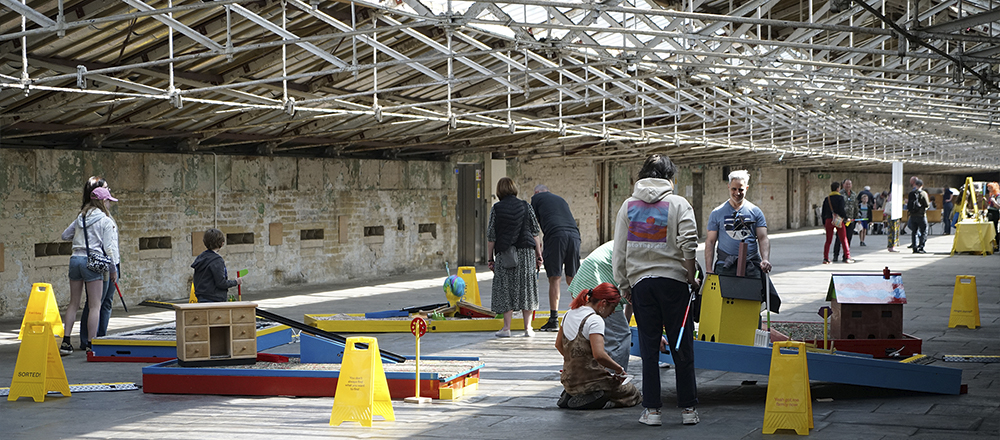 My Crazy Family Golf by Lisa Watts & Dad at Salts Mill, 2022 (photograph by Simon Allmark)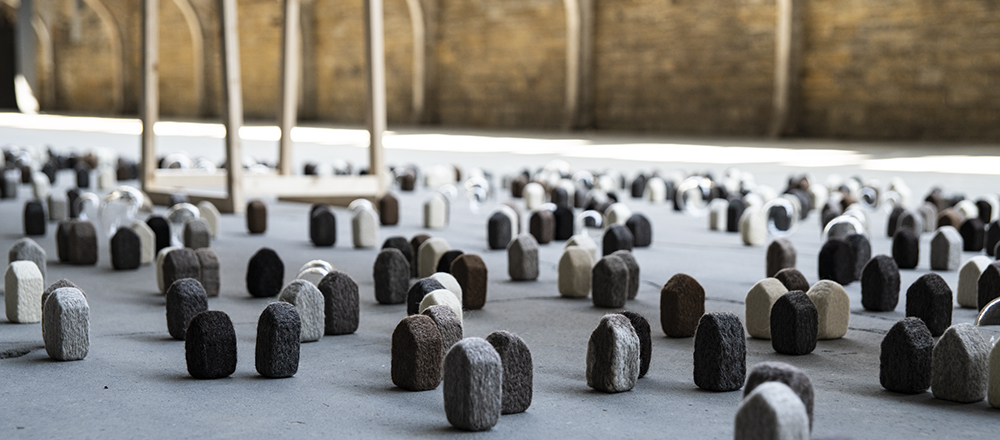 Felt by Claire Tindale at Salts Mill, 2021 (photograph by Simon Allmark)