Jill Coley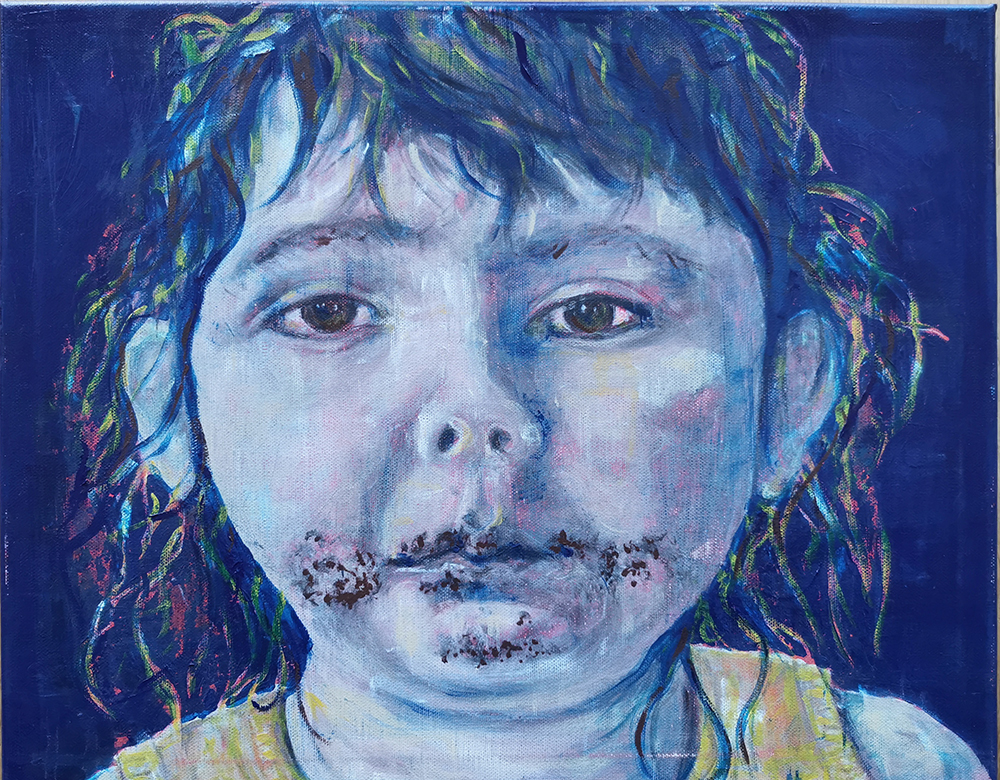 Jill is a student on the MA Visual Arts course.
Working with the faces and places she knows, their foibles and features, the funny and the sentimental, their struggles and emotions, her work is knowingly kitsch, is concerned with the longevity of imitation, of meme, and of dysfunctional nostalgia.
Using the limited palette of mid twentieth century book illustrators, the artist's aim is to connect to a moment or experience, past or present.
This work – Chocolate Spread on Toast, 2022, Acrylic Paint on Canvas – is based upon 'The Unsophisticated Arts' (1951) by Barbara Jones, ignorance and misconception, or maybe just a mucky kid in her vest, food stained, enjoying her chocolate spread on toast.