15

Lisa Metcalfe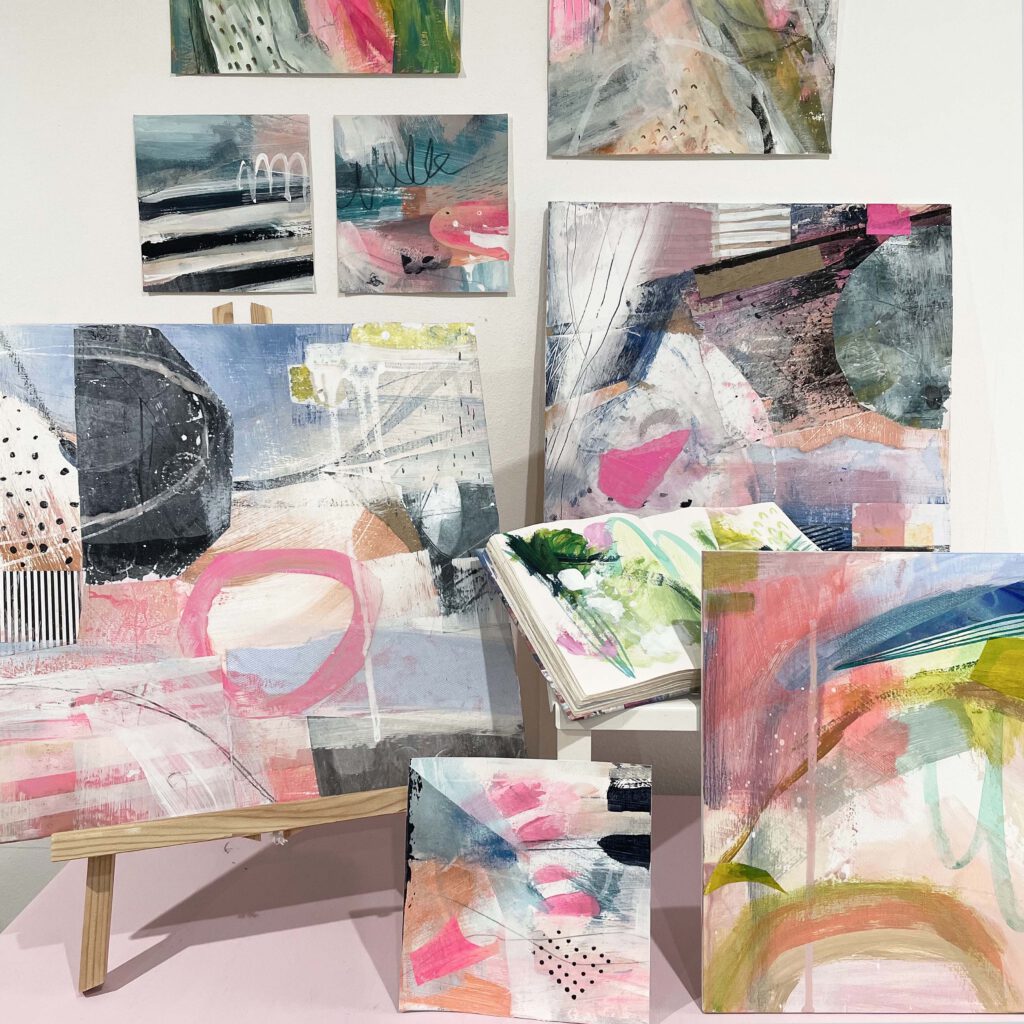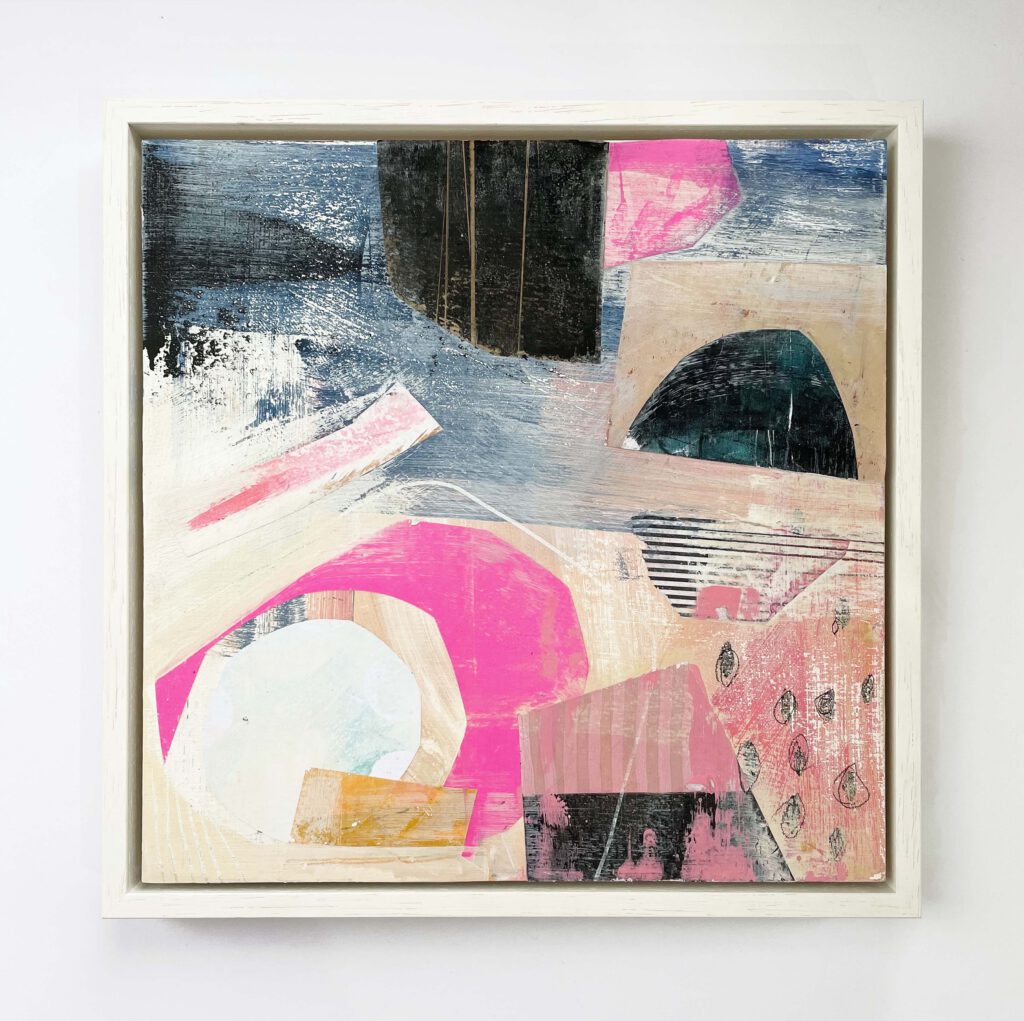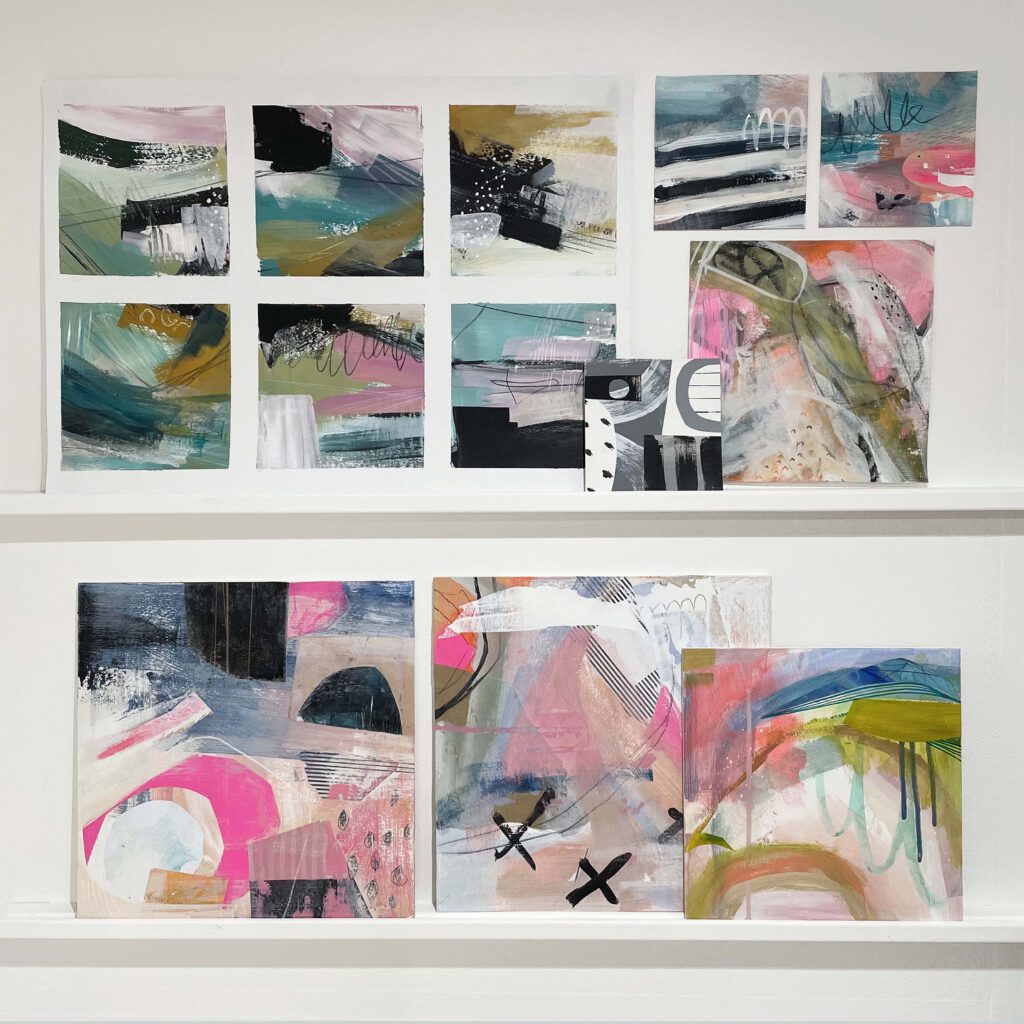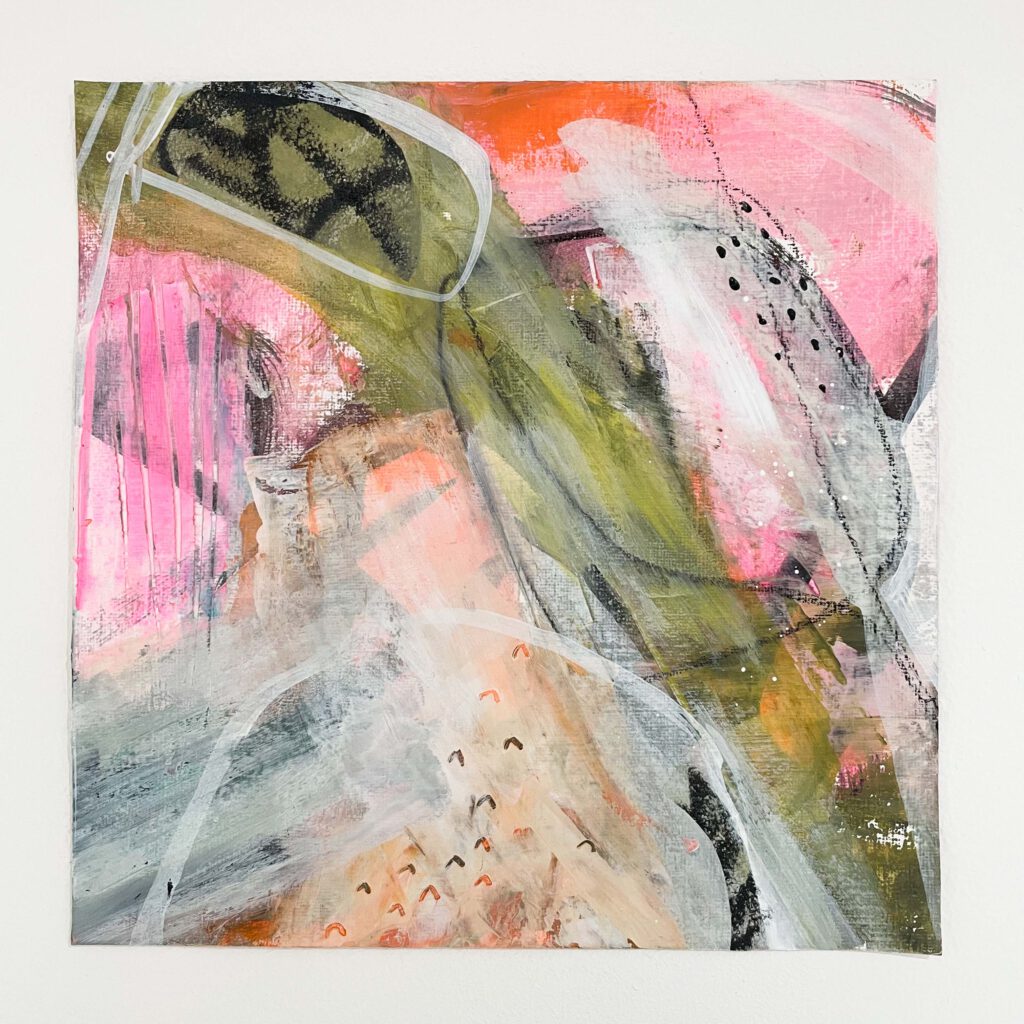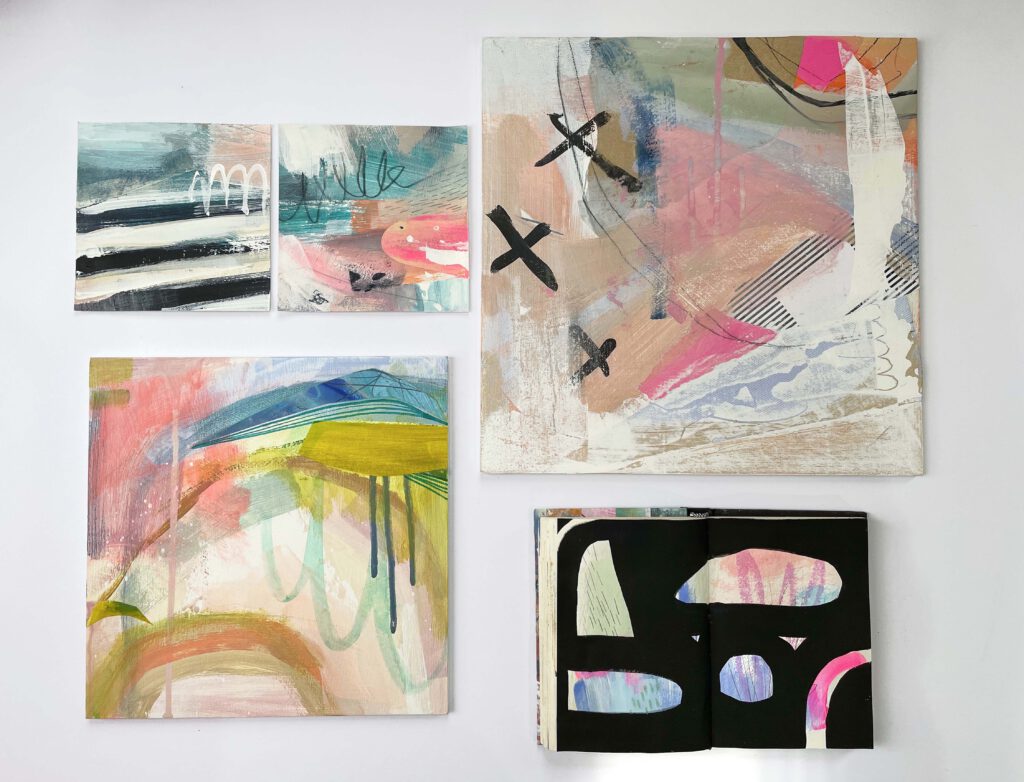 16 Mary St (window)
BD18 4PQ
Lisa Metcalfe, a Yorkshire born artist, works from her garden studio in Cross Hills creating vibrant, intuitive, contemporary art.
Lisa works mainly with acrylic paint and mixed media. Pencil marks, acrylic ink and collage elements often feature in her work, building layers of interest and a subtle tactile quality.
Colour plays a vital part in Lisa's art, she often works with a limited palette to create harmonious pieces. Bright pops of colour and confident brushstrokes have lead to her work being described as having 'energy'!
Painting intuitively, Lisa lets the paint and the marks lead her, remaining fully present and in the moment.